Huddersfield to host annual Athena SWAN Conference
Fri, 13 Jan 2017 13:36:00 GMT
The conference, Equality: Everyone's job, no-one's responsibility, will be held on 5 May, 2017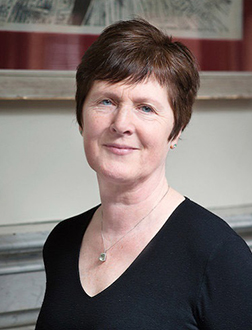 ONE of the UK's leading female engineers will give the main address at the annual Athena SWAN Conference to be held at the University of Huddersfield.
Professor Dame Julia King DBE FREng Baroness Brown of Cambridge will be the keynote speaker at this year's event entitled Equality: Everyone's job, no-one's responsibility. On the day there will be discussions on issues surrounding equality, gender and diversity and how it affects both men and women working in higher education.
Baroness Brown was an academic researcher and lecturer for sixteen years at universities in Cambridge and Nottingham. For the next twelve years she worked in industry and proceeded to become Vice-Chancellor of Aston University until September 2016.
In 2012, she was appointed Dame Commander of the Order of the British Empire for services to higher education and technology. In 2015, her appointment to become a life peer in the House of Lords was announced where she sits as a crossbencher with the title Baroness Brown.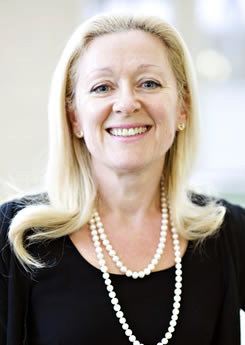 Three guest speakers will also be presenting. Professor Yvonne Galligan (pictured right), from the School of History, Anthropology, Philosophy and Politics at Queen's University Belfast devised a new concept 'gender democracy' that is now becoming widely used in the scholarly community to highlight the gendered nature of democratic politics and practices.
‌Professor Caroline Gatrell (pictured left) from the University of Liverpool's Management School has examined how working parents – both fathers and mothers – manage boundaries between paid work and their everyday lives. Her talk is entitled Light the blue touch paper: Managing your research career.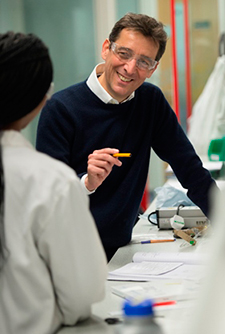 Professor Paul Walton (pictured right), a chemistry lecturer from the University of York, is an advocate of gender equality and lectures widely on the subject. His talk is entitled Equality for Women in Science: Sometime, Now, or Never?.
"The speakers this year are from across the board and cover engineering, science, social sciences and humanities," said Dr Gemma Sweeney from the University of Huddersfield's School of Applied Sciences who is principal organiser of the conference. "They have published widely on gender equality and between them will be speaking from different levels, including political, institutional, departmental and from an individual level.
"This year's conference promises to be relevant and as widely accessible to as many people as possible," she added.
The Equality Challenge Unit (ECU) established the Athena SWAN Charter in 2005 to encourage and recognise commitment to advancing the careers of women in science, technology, engineering, maths and medicine (STEMM).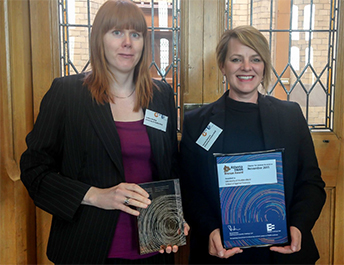 In May 2015, the Charter was expanded to recognise work undertaken in arts, humanities, social sciences, business and law (AHSSBL), in professional and support roles, and for trans staff and students.
Athena SWAN celebrates good practice at institutional and departmental level and recognises commitment to gender equality in recruiting, retaining and promoting staff with an awards scheme.
The University of Huddersfield was granted an institutional bronze Athena SWAN award in October 2015 and its School of Applied Sciences achieved the University's first departmental bronze award in April 2016.
Other schools will now follow suit by drawing up their own Athena SWAN submissions and once they are successful, this will pave the way for the University of Huddersfield to apply for a coveted Silver award.
The Conference will be taking place in the University's new Oastler Building on 5 May and staff and students from all universities are invited to attend. To register for the conference, go to the Eventbrite booking page.

Pictured above are conference organiser Dr Gemma Sweeney (right) with Dr Lindsay Harding collecting the School of Applied Science's Bronze Athena Swan certificate and trophy.