Huddersfield professor in UK logistics top 100
Thu, 19 Jan 2017 15:40:00 GMT
Professor Samir Dani makes the SHD Logistics list for the top 100 most influential people in the logistics industry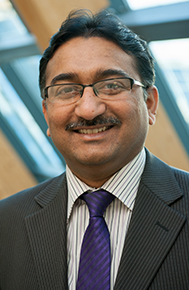 A PROFESSOR from the University of Huddersfield has been recognised as one of the UK's top 100 most influential people in the logistics industry.
Samir Dani, (pictured right) a Professor of Logistics and Supply Chain Management, has been named in the elite Logistics 100 by the UK's leading supply chain magazine, SHD Logistics. Just three academics made it on to the list.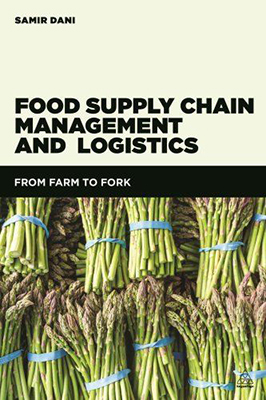 Every year an expert panel chooses the finest specialists the UK's logistics industry has to offer and SHD Logistics choose a select few for a series of monthly features. This year's topics include e-commerce, disruptive technology, Brexit, the revolution of the NHS and 3D printing.
Professor Dani features in the very first of these exclusive interviews and talks about retail trends and new technologies with journalist Kirsty Adams.
On the back of this accolade he has been invited to be one of the guest speakers at the SHD Logistics Spring Conference taking place in London on 4 May this year. The conference, entitled Transforming Logistics Through Technology, will illustrate the cutting-edge technology projects of 2017, as well as how technology is enabling operations to gain a competitive advantage.
‌In his talk, Professor Dani will discuss future trends such as the Internet of Things and how it is changing the shape of logistics. He will also elaborate on Blockchain, the technology behind the infamous but interesting 'bitcoin' digital currency technology used within the financial sector.
"Some of the trends influencing retail logistics now and in the future will focus on driving transparency, traceability, security, speed and at the same time flexibility," said Professor Dani. "Big Data, Predictive Analytics and the Internet of Things will feature heavily in the future.
"We will also see the introduction of autonomous logistics solutions including drones and autonomous trucks along with automated warehouses, which will create a greater efficiency and flexibility in logistics operations," he added.
Professor Dani is no stranger to success. His book, Food Supply Chain Management and Logistics: From Farm to Fork, received international recognition when it won the prestigious 2015 Prix des Associations prize at the Les Plumes Des Achats & Supply Chain awards in Paris.
Professor Dani talks about the book in this video.