Chinese Spring Festival Evening Gala
Fri, 27 Jan 2017 02:00:00 GMT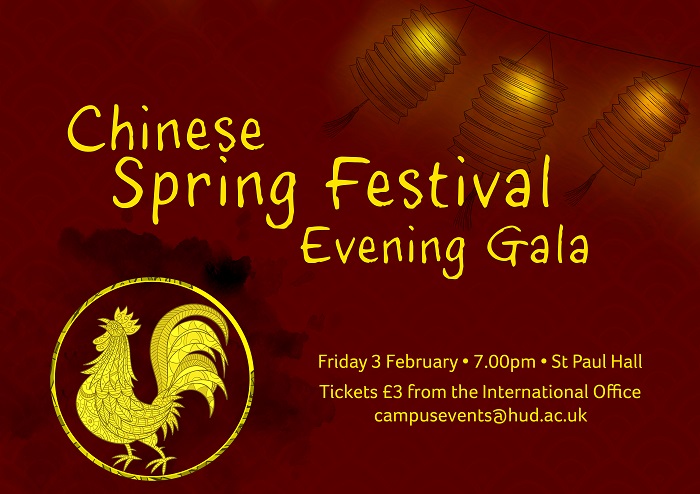 Chinese Spring Festival Evening Gala
Friday 3 February - 7.00pm
St. Paul's Church (on campus)
Tickets cost £3 each and can be bought in the International Office in Student Central
The annual Chinese evening gala is coming back to campus in February.
The event which is hosted by the University's Chinese student society, welcomes in the new lunar year with performances, activities and lots of Chinese culture. This evening gala will follow on from a day of Spring Festival activities in Student Central of which other international student societies will celebrate the lunar New Year.
Tickets can be bought from the International Office in Student Central and all ticket sales will be donated to the China Children and Teenagers Foundation (CCTF).
For more information join the Spring Festival facebook page or email campusevents@hud.ac.uk