Book fights the free-market capitalism invading Higher Education
Mon, 16 Jan 2017 11:42:00 GMT
"…there always was a purpose to Higher Education, but people are often now reduced to a financial unit…"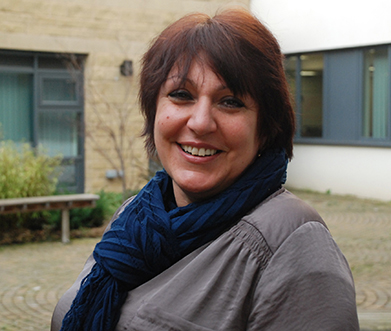 THE financial crisis that erupted in 2008 was followed by a series of changes to the educational landscape of the UK, influenced by economic factors such as austerity and by the philosophies of "neoliberalism" – a modified form of liberalism tending to favour free-market capitalism. Now they have been analysed and critiqued by a team of experts that includes the University of Huddersfield's Dr Yvonne Downs (pictured right).
‌She has contributed a chapter to a new book titled Negotiating Neoliberalism: Developing Alternative Educational Visions. The book deals with all sectors of education in the UK, including developments such as the setting up of academies and free schools. But Dr Downs – a Research Fellow in the University's Department of Accountancy, Finance and Economics – focuses on Higher Education.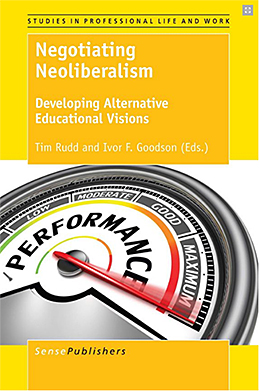 The book is not purely an exercise in criticism, said Dr Downs. "The overall aim is to offer alternatives," she explained. Her chapter is a response to the danger that Higher Education is becoming a "marketplace".
‌"That is not a problem in itself. We have all got to function in the real world. But some things have been lost. There always was a purpose to Higher Education, but students and people are often now reduced to a financial unit."
‌Dr Downs has examined ways in which some people are actually using Higher Education to resist the neo-liberal agenda and "all the biggisms of the world".
"It goes back to old-fashioned things such as thinking about your own values, your personal mandates and what you want from life," she said.
"It would be ridiculous to deny that getting a job and earning a certain amount of money are important, but not at the expense of becoming dehumanised and a unit of finance to feed the global economy".
Negotiating Neoliberalism is edited by Tim Rudd and by Ivor Goodson, an educational thinker with a global reputation who was the subject of a book by Dr Downs, a former languages teacher at secondary schools and colleges who switched careers to become a University-based researcher. She belongs to the Financial Ethics and Governance Research Group, based in the University of Huddersfield's Business School.
She explained the genesis of Negotiating Neoliberalism: "A group of us were getting a bit fed up with the way education was being talked about, in very financial and instrumental terms. Resistance alone seemed futile, so we decided to think about some alternative visions."
Dr Downs hopes that policymakers will take notice of the new book. "We would like them to take away from it that the systems in place can be quite dehumanising and we need to think about how they are affecting people's lives."
But the answer is not to hark back to some imaginary golden age, added Dr Downs. "We have got to find a purpose for Higher Education in the world as it is now."