£1.75 million five-year project to uncover new 'sound worlds'
Fri, 20 Jan 2017 13:40:00 GMT
Professor Pierre Alexandre Tremblay received the grant from the European Research Council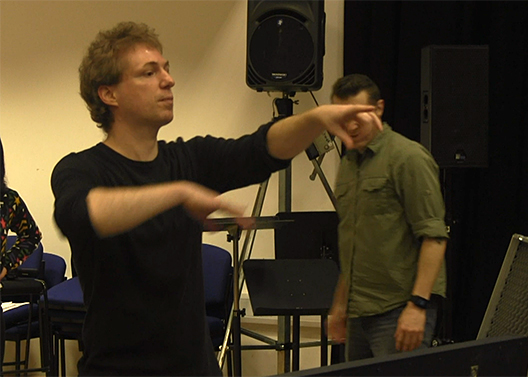 A £1.7 million, five-year research project at the University of Huddersfield will push the limits of new 'sound worlds' for composers, performers and producers of electronic music.
They will be able to use newly-developed, freely-distributed software tools and methodologies to mine vast digital sound databases for the exact sonorities they need, and will also be aided in the creation of exciting new sounds and ideas.
Pierre Alexandre Tremblay – who is Professor of Composition and Improvisation and Director of the University's state-of-the-art music studios – has been awarded two million euros by the European Research Council (ERC). His project, which officially starts in September, is titled Fluid Corpus Manipulation (FluCoMa).
‌Its technical description is Creative Research in Musical Mining of Large Sound/Gesture Datasets through Foundational Access to the Latest Advances of Signal Decomposition.
The goal is to instigate new musical ways of exploiting ever-growing banks of sound and gestures generated by the digital composition process. For the first time, techno-fluent computer composers will have full access to the potential of "signal decomposition" within the burgeoning field of digital signal processing (DSP).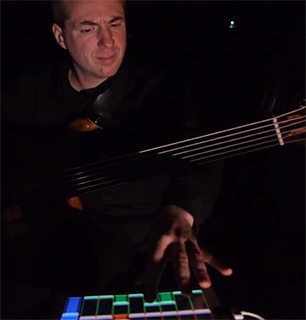 "Cutting-edge musical composition has always been dependent on and critical and subversive of the latest advances of technology," said Professor Tremblay. "Unfortunately, there is an ever-expanding gap between DSP advances and their availability to musical investigators."
Signal decomposition is one of these advances. It means a sound can be separated into its transient, pitched, and residual constituents.
‌"These potent algorithms are partially available in closed software, or in laboratories, but not at a suitable level of modularity within the coding environments – such as Max and SuperCollider – used by creative researchers," continued Professor Tremblay.
Digital sound banks containing hundreds of thousands of sounds are now common, but for their full potential to be realised, new ways of abstracting and manipulating their content must be developed and creative musicians need to be given access to the underlying technology.
‌This is what Professor Tremblay and his co-researchers will be doing, with the ERC funding. Two full-time post-doctoral researchers will be appointed and there will also be a PhD student for part of the project. The University of Huddersfield, home to the globally-respected Centre for Research in New Music (CeReNeM), is fully equipped to carry out the research, scheduled to last for five years. The digital tools that will be developed will benefit composers of advanced electronic music, but will also be a boon in fields such as popular music and sound installations.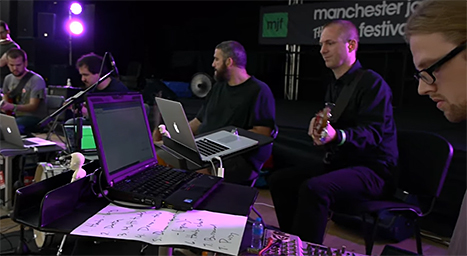 The two million euro award to Professor Tremblay is one of the latest round of Consolidator Grants that have been announced by the European Research Council. A total of 605 million euros has been awarded to 314 of the top researchers in Europe, who are carrying our projects at the frontiers of knowledge in science and the humanities. The Consolidator Grants have gone to researchers in 23 countries in Europe, with the UK receiving most awards – 58 in total.
The application process was exhaustive and demanding, said Professor Tremblay. But his project was one of the small percentage of the 2,274 proposals that were awarded ERC grants.
‌◄ Pierre Alexandre Tremblay (second right) performing his own composition 'Multitudes Synchrones' at the Manchester Jazz Festival
The findings of the project and forums for researchers will soon be available on its website.