Postgraduate Research Conference
Fri, 07 Oct 2016 09:59:00 BST
Following the success of Huddersfield's inaugural multi-disciplinary postgraduate research conference in November 2015, the University of Huddersfield will be holding the second conference on Friday 18 November 2016. The conference is an excellent opportunity for inter-disciplinary engagement and discussion, with a side helping of pizza and prizes.
The conference is organised by Postgraduate Researchers and more importantly for Postgraduate Researchers, and the University want to make the day both enjoyable and resourceful. The day will include an informative Q&A session with an expert academic panel, and talks from keynote speakers regarding the PGR journey. At the end of the conference, there will be an event finale, with prize-giving and entertainment.
Testemonials:
"The 2015 conference was a brilliant experience - I did my first ever poster presentation and got some really useful feedback. It was also a great chance to meet PGRs outside my discipline." Liz Marsden, PhD (2nd year), School of Music, Humanities and Media.
"Presenting at the PGR conference was a great learning experience. After the conference, I met colleagues who had attended my presentation and were able to give me more insight into the issues I had talked about in my presentation. It was also a good networking opportunity" Ashok Patnaik, PhD (4th year), Human and Health Sciences.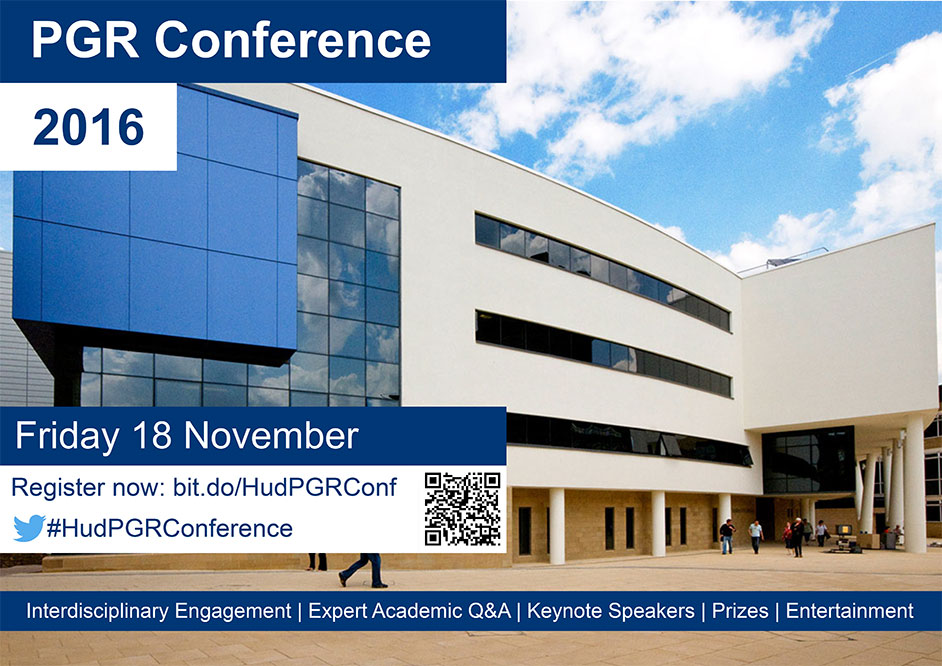 ‌