Secure Societies Institute launched with conference
Wed, 23 Mar 2016 11:05:00 GMT
‌Keynote speakers included the Police and Crime Commissioner, the former West Yorkshire Chief Constable and the CEO of Forensic Access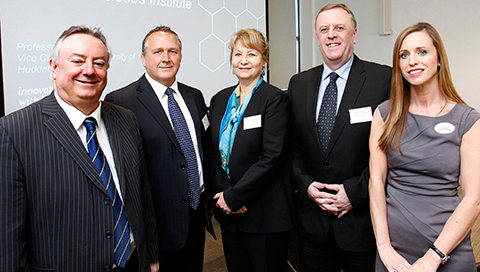 ► Pictured with the University's Vice-Chancellor, Professor Bob Cryan (far left), and Director of the new Institute Professor Rachel Armitage (far right) are conference keynote speakers (l-r) John Parkinson, Angela Gallop and Mark Burns-Williamson.
LEADING figures in policing, crime prevention, social work, the law and forensic science attended a conference at the University of Huddersfield that launched its new, inter-disciplinary Secure Societies Institute.
A series of presentations dealt with some of the key challenges facing society, including terrorism, people trafficking and sexual exploitation. Forensic scientists based at the University described recent breakthroughs in fields such as a ballistics and body fluid analysis. The launch day concluded with a presentation from the legal expert Lord Carlile, who gave his views on topics that ranged from slavery and exploitation, terrorism legislation and the need for communities to take the initiative in the prevention of extremism.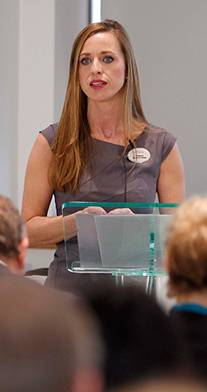 Key contributors included former West Yorkshire Chief Constable John Parkinson, who chairs the SSI's Advisory Board, and the current Police and Crime Commissioner for West Yorkshire, Mark Burns-Williamson, who thanked the University for launching the Institute, which is directed by the criminologist Professor Rachel Armitage (pictured).
"The SSI is an exciting venture and I welcome its support for the development of policy and community safety here in West Yorkshire and beyond," said Mr Burns-Williamson, who looked forward to "real outcomes" from academic research. "It is all about what it actually means on the ground."
There was a long-standing relationship between West Yorkshire Police and the University of Huddersfield, which had provided training to officers and staff, added Mr Burns-Williamson, who also thanked the SSI for its assistance in drawing up bids to the Home Office Innovation Fund.
The SSI launch day was opened by the Vice-Chancellor of the University of Huddersfield, Professor Bob Cryan.
"We are deeply committed to inter-disciplinary research that cuts across boundaries, such as academic schools," said Professor Cryan. "This meant the new Institute is very well-placed to address the challenges laid down by the Government and the Home Office's new forensic science strategy."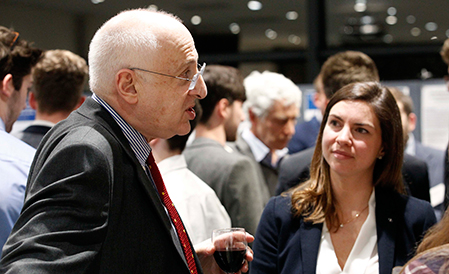 The SSI launch day included a presentation of posters displaying current research and the panel session culminated in a wide-ranging address by Lord Carlile (pictured at the conference with the Institute's Research Fellow Dr Dagmar Heinrich) who, as the QC and MP Alex Carlile, became widely known for his legal expertise. He spoke of his role drawing up terrorism legislation and described of his varied courtroom experiences of dealing with forensic evidence, including DNA in its pioneering days. Lord Carlile also gave his thoughts on the controversial Government counter-extremism strategy named Prevent, believing that it should not be the preserve of the police but operated at community level.
Professor Armitage, the SSI's director, said: "The launch of the Secure Societies Institute brought together staff and postgraduate researchers from the University of Huddersfield, alongside practitioners, policy makers and academics from other universities. The day was a great success, with presentations from a variety of organisations as well as contributions from the audience.
"As well as the excellent presentations, 18 posters were presented in the evening – each demonstrating how the University's seven schools can contribute to developing innovative solutions to crime and security challenges. As Director of the Institute, it was a great privilege to its innovative work with such a varied audience. I was extremely proud of all the contributors and the many Institute members that came to help with the event."
Children trafficking and modern slavery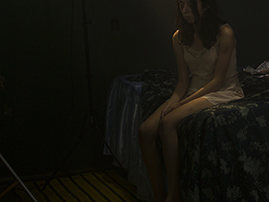 Contributors to the session on slavery and exploitation included the University of Huddersfield's Professor Adele Jones, who focused on the issue of children who had been trafficked to Britain and the difficulties in identifying them and then communicating with them.
Professor Jones provided a list of the signs that might indicate a child was a victim of trafficking or sexual exploitation. It was important that people assembled a jigsaw of evidence and also important that a child was interviewed separately from adults they had arrived in the country with, although they might not trust translators who appeared to come from the same community.
Child sexual exploitation is a difficult web to leave, said Professor Jones. "Helping people to escape the state of victimhood is a long process, but it is achievable," she concluded.
There were also contributions from Alicia Kidd, who is Yorkshire Modern Slavery and Anti-Trafficking co-ordinator, and from Philippa Roberts, the Legal Director, of Hope for Justice. Former Deputy Children's Commissioner Sue Berelowitz, currently a Visiting Professor at the University of Bedfordshire, outlined her research into modern slavery and child sexual exploitation and described some of the harrowing case studies she had encountered.
Forensic advances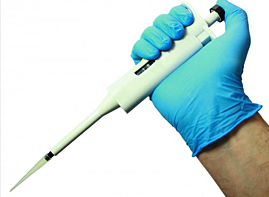 Dr Angela Gallop, Chief Executive of the organisation Forensic Access and Axiom International, gave an overview of her field and introduced four University of Huddersfield experts.
Dr Graham Williams discussed his new techniques for body fluid identification. This was important because even when DNA had been obtained, it might not stand up as evidence if it was not possible to state which fluid – such as blood or semen – it had come from.
Professor Liam Blunt described the Forensic Metrology Lab that had been established at the University's 3M Buckley Innovation Centre; and he gave a detailed outline of his collaborative work in developing the Advanced Ballistics Analysis System, which carries out detailed measurement of a bullet and then uses algorithms to find matches in a massive database. This will lead to much greater speed and efficiency in identifying weapons used in a crime.
Dr Erica Gold described her burgeoning field of forensic speech science. Its uses including the identification of hoax callers or the perpetrators of threatening messages. New techniques of phonetic analysis are leading towards an automatic speaker recognition system.
Dr Stefano Vanin spoke about a current research project that has relevance to the current refugee crisis from the Middle East, which has now resulted in more than 450 migrants being drowned. He has been collaborating on improvements to a system of identifying the age of a cadaver from the region by measuring the size of molars.
Terrorism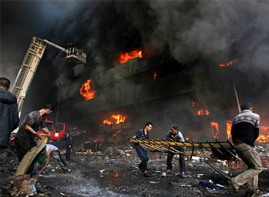 A panel on terrorism included a contribution from Detective Chief Superintendent Clive Wain, who is Head of North East Counter Terrorism Unit. He described the current threat level and how online extremism and the use of social media are posing increasing dangers. Returnees to the UK from Syria also created a challenge.
Clinical psychologist Dr Amy McKee described the behavioural and psychological signs that help to identify potential perpetrators of "Lone Actor" terrorist attacks; while Andrew Staniforth – who heads the West Yorkshire Police's unit named WyFi (West Yorkshire for Innovation) – emphasised the importance of research collaborations in the field of counter-terrorism. The SSI is one of WyFi's partners.
Professor Pete Sanderson, of the University of Huddersfield's School of Education and Professional Development, spoke about the importance of training people who could help prevent extremism by working with vulnerable groups and individuals. "The social environment in which extremism is or is not bred is extremely significant," he said.
The University of Huddersfield's Professor Alex Hirschfield outlined recent research he had carried out for a European project named Pre-Empt (Process Review and Evaluation of Multimodal Passenger Terminal Security). He investigated the considerable problems in countering potential terrorist attacks at transport hubs that included rail and bus terminals plus shops and other businesses. He drew up a detailed framework showing the potential source of attacks could occur and suggested counter-measures such as bollards, transparent waste bins, good lighting and effective surveillance with clear lines of sight.