Sarah makes international shortlist in Levi 2020 challenge
Tue, 22 Mar 2016 12:35:00 GMT
Fashion design student Sarah Broadhead takes inspiration from 'the Yorkshire miner' for major international competition
‌LEVI Strauss has been making jeans for over 140 years and have iconic status. Now, a Huddersfield student is through to the final stages of their international Arts Thread Design Challenge and the National Coal Mining Museum in Wakefield has been her inspiration.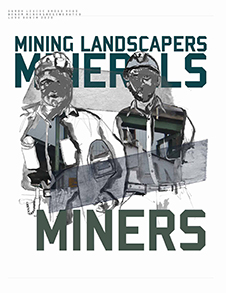 With her interpretation of the brief 'what will denim look like in 2020?', Sarah Broadhead is the only student from Yorkshire to get through and is currently on the BA (Hons) Fashion Design with Textiles degree at the University of Huddersfield.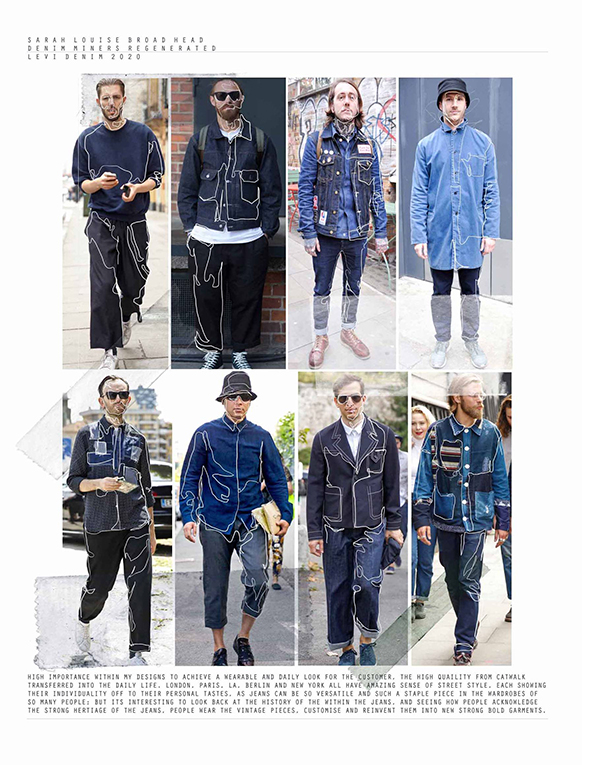 ‌‌‌The winning students will win a paid 10-week design internship at Levi's San Francisco headquarters in the USA. They will be given the opportunity to work with some of Levi's most experienced denim experts and will also visit the Levi's Archive and the Eureka Innovation Lab.
Sarah, who is now in the final year of her degree, decided that her portfolio would be centred around miners and their need for working clothes with large pockets, fastenings, comfort and durability. She liked the idea that they wore denim, not for fashion, but as a necessity.
‌"I decided to visit the National Coal Mining Museum in Wakefield for inspiration," said the 21-year-old. "It was the earth tones and imagery from there which helped me to develop the colour palette for my designs, lifting the typical miner's uniform to a more contemporary modern alternative," she said.
‌Sarah was also conscious of creating a gender fluid collection so she combined feminine and masculine looks to touch on the subject of gender equality.
Concentrating on the fabrics used in the designs was important to the young designer. "The quality of fabric is highly considered within my collection," said Sarah. "I used mixed coloured recycled denims from 100% cotton, following Levi's ‌Water>Less process for garment production.
"The denim combined against the wool focuses on the traditional side of fabrics using their natural strengths of reliability. I then added colour and interest by mixing contemporary fabrics with digital printing," she added.
‌‌It was during her placement year when Sarah worked as an Assistant Menswear Designer for Jo-Y-Jo, UK's leading knitwear specialist, when she gained a real passion for menswear and some of her designs even made it into shops on the high street. She gained knowledge about knitwear supply and retail and hopes to pursue this as a career.
The young designer is also no stranger to success. In 2013, Sarah was the winner of the Most Commercial Design category in a competition run by the Worshipful Company of Glovers of London and in 2014 she was shortlisted in the ASBCI Student Design Awards.
In total, the Levi's Arts Thread Design Challenge has received 567 submissions from 27 countries and Sarah has been shortlisted to the final 20 designers. The last stage of the competition will see eight of the shortlist taking part in an interview to see who will win the paid Levi's internship.‌