Yorkshire PA Awards 2016
Tue, 12 Jul 2016 02:00:00 BST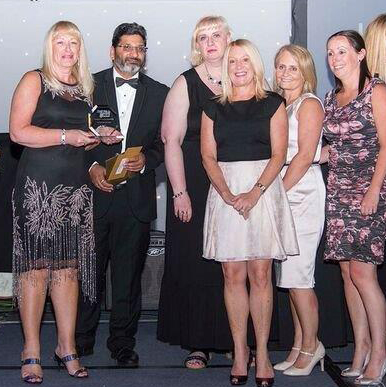 Congratulations to the Vice-Chancellor's Office Executive Assistants on winning the 'Best Organised Event' award at the Yorkshire PA Awards 2016.
For the 'best organised event' category the whole team was nominated for their organisation of last year's opening graduation day which saw the handover of the role of University Chancellor from Sir Patrick Stewart to HRH The Duke of York. This involved the team working together, including looking after VIPs throughout the event and ensuring that the handover ceremony ran smoothly.
Professor Tim Thornton, Deputy Vice-Chancellor said: "It's great to see recognition for the excellent team here – the awards ceremony at which Sir Patrick Stewart handed over the University's Chancellorship to the Duke of York was superbly organised and exemplifies the cheerful professionalism they display every day."
Well done to everyone involved.