Uni sponsors 2016 Innovation and Enterprise Award
Thu, 28 Jul 2016 14:18:00 BST
The Innovation and Enterprise Award is part of the Examiner Business Award – deadline for entries is Friday 19 August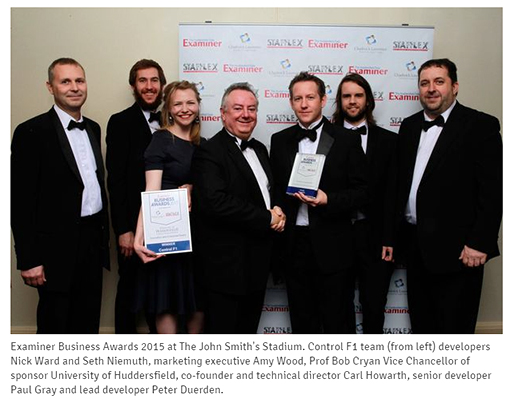 THE University of Huddersfield is home to many researchers making breakthroughs in fields such as engineering and healthcare. It also fosters entrepreneurialism and seeks to recognise and reward innovative local firms by backing a key category at the annual Examiner Business Awards.
Once again, the University has sponsored the Innovation and Enterprise Award. This is designed to celebrate new ideas, processes, products, services and technologies that have led to an organisation's success.
Deadline for entries is Friday 19 August. Entry forms can be downloaded and submitted online. Entry is free.
‌The shortlist will be announced in October and the awards ceremony takes place on Thursday 3 November at Huddersfield's John Smiths Stadium. There are 11 categories, including Business of the Year and Employer of the Year.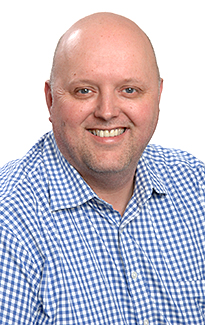 The University of Huddersfield has sponsored the Innovation and Enterprise Award since 2014. Past winners are the Slaithwaite-based furniture manufacturers Daval and the Huddersfield software company Control F1.
D‌r Barry Timmins (pictured), who is the Head of Business Development, explained that the University was keen to sponsor a category at the Examiner Awards that recognised its commitment to innovation and enterprise.
"The University's research activity provides fertile ground for the generation of innovative opportunities with commercial potential and its graduates are amongst the most entrepreneurial in the UK with many high profile successes," said Dr Timmins.
"In keeping with this civic and technical heritage, the University is proud to develop and maintain strong links with regional commerce and industry.
"The Innovation and Enterprise Award also reflects the University's on-going vision for its 3M Buckley Innovation Centre, a unique environment to support spin-in and spin-out companies linked to the University to foster growth and economic regeneration within Huddersfield and the region."