Students get head start with Huddersfield engineering firm
Tue, 19 Jul 2016 10:30:00 BST
A Huddersfield based engineering firm is offering students a great head start in their careers.
Alco Valves who design, test, manufacture and market industrial products worldwide, is committed to developing student talent through their year-long Placement Scheme. The scheme is designed to provide University of Huddersfield students with their first step into future careers through practical industry experience. Placement students make a real impact in the company through a variety of projects which boost their experience and employability skills.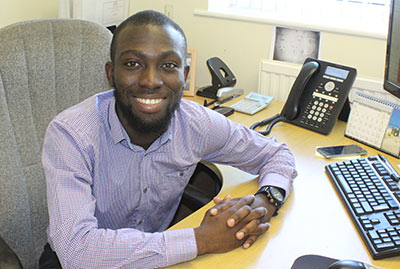 Noah Banienuba, on placement at Alco Valves
Alco currently employs 3 students from the University of Huddersfield including International Business BA(Hons) student, Noah Banienuba. Noah joined the company in November in the role of Marketing & Media Development Assistant. He describes his experience as "an opportunity other companies couldn't offer - a chance to gain knowledge about a field I am passionate about". He went on to describe how; "Alco helped me to develop new skills including photography. I have also worked alongside different departments from the shop floor to Senior Managers and Directors developing the ability to communicate professionally".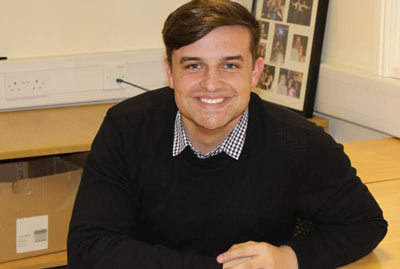 Lewis Pope, External Sales Engineer at Alco Valves
Not only committed to the development of students, they have also offered full-time jobs to graduates. Lewis Pope undertook his placement year at Alco in 2012 after which he continued working with the company part-time. After graduating from the University of Huddersfield with a business degree in 2014 he was appointed as External Sales Engineer. Lewis believes that "The placement at Alco was a good career progression path providing me with support I needed."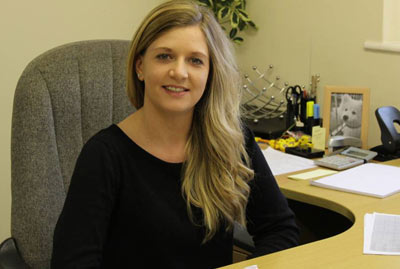 Katie Anderton, Internal Sales Representative at Alco Valves
Katie Anderton is also a business graduate from University of Huddersfield who after undertaking her placement at Alco has secured herself a full-time role as an Internal Sales Representative. She comments about her time there by saying that "As a business student I was eager to get a taste of the industry and that is exactly what Alco gave me. I worked alongside experienced members of staff who gave me training I needed to advance into the position I am in now."
Damien Archer, Alco's IT & Communications Manager commented on the Placement Scheme, saying that "It is incredibly refreshing to get students in who can apply a fresh and bold approach on things whilst providing new ideas, and sometimes seeing things from a completely different angle." He adds that "their time at a placement will always help them find work with far more success as all employers know that a postgraduate with extensive work experience is by far a more desirable candidate."