Serena's government role to help reduce disability-employment gap
Wed, 06 Jul 2016 11:30:00 BST
Dr Serena Bartys has been seconded as a Policy Fellow to the Government's new £115m Joint Work and Health Unit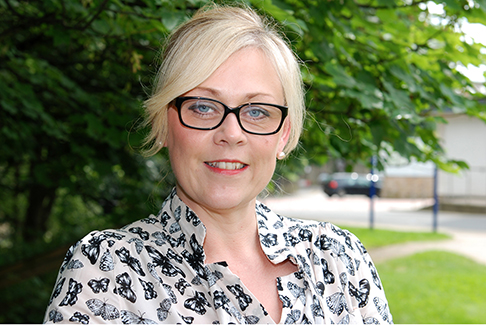 A UNIVERSITY of Huddersfield expert is making a key contribution to a new multi-million pound Government unit that aims to support people who struggle with work because of disability or health problems.
Dr Serena Bartys (pictured left) – Principal Research Fellow in Work and Health in the University's Applied Psychological and Health Research Centre – has been appointed a Policy Fellow with the Work and Health Unit jointly run by the Department for Work and Pensions and the Department of Health.
It has been awarded £115 million by the Government, with the goal of contributing to the governmental aim of halving the disability-employment gap and reducing health inequalities. The hope is that these aims will lead to better outcomes for individuals, as well as improved productivity and economic growth.
Dr Bartys's appointment – after a highly competitive process – means that she will be seconded full-time to the Work and Health Unit until March 2017. She will be based at the Department for Work and Pension's office in Sheffield with travel to their headquarters in London when necessary.
Thrilled to be offered the appointment, Dr Bartys – a psychologist – describes the work of the unit as "spot on my area of research", focusing on the relationship between work and health, with an emphasis on musculoskeletal pain, a leading cause of sickness absence and work disability.
"It is not pain per se that I am expert on, but how it affects work ability and therefore my research is transferable to other common, work-relevant health conditions," she said.
To secure one of the three policy fellowships with the Unit, Dr Bartys submitted a detailed application and attended an interview in London. She said that the new £115 million unit would bridge the interface between work and health.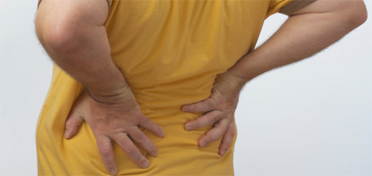 "This is partly in recognition that there is an ageing population and people will be working for longer, increasingly with health conditions that come with ageing, and so we need to help these people to continue working so as to avoid the negative consequences of work disability on individuals and society as a whole," said Dr Bartys.
"People often just need that bit of support or extra help and that is what the Work and Health Unit is there to promote."
During her nine-month secondment, Dr Bartys will use her research and analytical skills to evaluate the effectiveness of the Unit's initiatives.
The official job description states that "policy fellows will contribute to high priority ministerial goals" and "will be a small number of exceptional individuals, brought in to widen the pool of talent coming from outside the Civil Service".