Huddersfield to host European Researchers' Night
Fri, 01 Jul 2016 13:37:00 BST
The European Researchers Night takes place on Friday 30 September
A MAJOR European-wide event is heading to Huddersfield in September, when the University of Huddersfield becomes a host venue for the international European Researchers Night.
‌The event attracts over one million people every year from across Europe in major university towns and cities and takes place simultaneously in each venue on Friday 30 September.
Open to all, the event is full of free and fun activities for everyone to take part in across the University campus. The evening's attractions will include hands-on experiments, interactive science shows, learning activities for children and guided visits of research labs which are usually closed to the public.
‌This year's theme is Full STEAM ahead, where STEAM stands for Science, Technology, Engineering, Arts and Maths, and the University's exciting and varied research will be on show.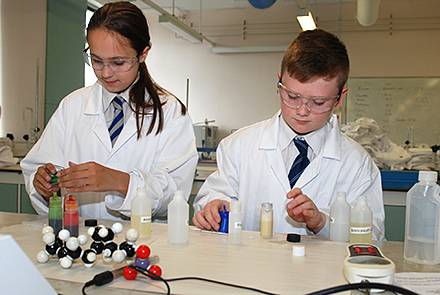 The attractions will include the magic of science, how to make a rock song and for budding scientists, there will be high-energy chemistry activities. Halifax-based National Children's Museum, Eureka, will also be joining the University offering an array of activities. The combined pair is the only host venue in Yorkshire.
‌‌The University will show off its many research projects that stretch across the EU and will be making a mystery record-breaking attempt to beat a Guinness World Record, which will be announced nearer the day.
‌‌‌Esmay Walker, Research and Impact Officer at the University, said the evening promises to be a fun and memorable night for everyone.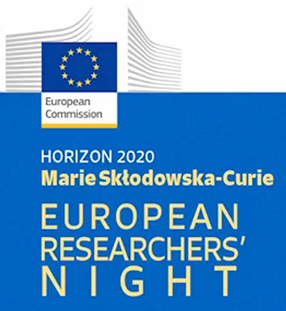 "We're delighted to be able to hold this open-door event," she said. "It gives everyone in the area a chance to see what a difference researchers make to our everyday lives in an involved, hands-on way.
"In particular, we are hoping that we can inspire older children to consider a career in research and help people to understand how important research is. There are a huge variety of activities planned for the evening and all are completely free," she added.
In 2015, over 280 cities took part in the Euro event. Host venues stretched as far as the Tallinn City Museum, in Estonia, where those with an interest in science were able to learn how to make masks to protect themselves from infectious diseases. In Poznan, Poland, car race enthusiasts saw how a Formula One car is built and the Public Library in Birmingham, allowed visitors to generate their own hologram and take it home with them.
The events are funded by the European Commission as part of the Marie Skłodowska-Curie Actions, which is an EU programme to boost European research careers.