Historian's Digital Victorians project links with Canadians
Tue, 26 Jul 2016 10:42:00 BST
Using the latest digital technology to understand the past leads to transatlantic collaboration with Huron University College in Canada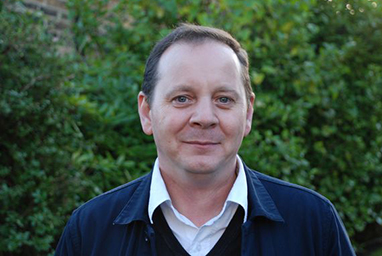 HISTORY is being brought up-to-date by an innovative course at the University of Huddersfield that trains students to use the latest digital technology and social media to investigate and understand the past. Now it has led to a transatlantic collaboration that will see UK and Canadian undergraduates working together via Skype to create an online exhibition.
Among the technologies to be used are 3D scanning and printing, meaning that selected museum artefacts can be displayed and explained on screen in immense detail, and it will also be possible to produce physical facsimiles of some of the most interesting objects.
The University of Huddersfield's History department has developed a second-year module named Digital Victorians. Its co-creator was Professor Paul Ward (pictured left), and the aim is for students of nineteenth-century history to make full use of a new collaborative learning suite, equipped with screens, PCs and cables to link tablets, smart phones and laptops. A 3D scanner and printer will now be added to the facilities.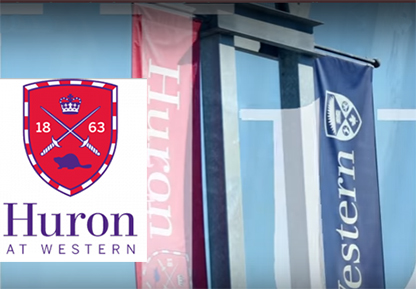 "Digital Victorians wasn't intended solely to develop digital skills. We wanted the students to think like historians. We wanted them to undertake research and make historical interpretations," said Professor Ward, who has penned an online article about the origin of the innovative module.
Now its scope is massively expanded after Professor Ward – who is Head of History, English, Languages and Media – recently visited several Canadian universities, holding talks about research collaborations and presenting papers. One destination was Huron University College in London, Ontario.
Working with Huron's Professor Amy Bell, Professor Ward devised a plan to link Canadian history students taking part in a community-based learning module with Huddersfield counterparts on the Digital Victorians course.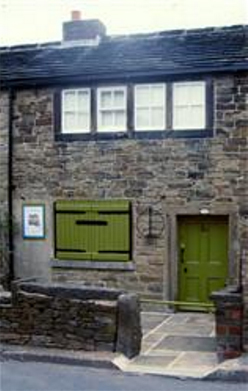 "It involves Huddersfield and Huron students working together via Skype, Facebook and other forms of social media," said Professor Ward. "They will be visiting partner museums – one in each country – and carrying out 3D scanning of objects, researching them and then jointly presenting a digital exhibition online."
The Huddersfield historians will link up with the tiny, but fascinating Skelmanthorpe Textile Heritage Centre (pictured left), a former weaver's cottage preserved as it would have been in c.1900. It includes a working handloom among the exhibits. In Ontario, the Huron students will work at Eldon House. Now a museum, it was home to four generations of a wealthy family and is filled with the objects they collected on worldwide travels.
The two museums are very different, but are linked by their essentially Victorian character, said Professor Ward. Another important historical angle is that of the "British World", which resulted from the spread of Empire.
"Britain extended from the heart of England, from Yorkshire, across the Atlantic and beyond," said Professor Ward, whose specialities include the study of British identities.
The Huddersfield and Huron students will begin their researches and their transatlantic collaboration when the new university term gets underway in autumn 2016. The aim is that the online exhibition will be ready for launch in December.
There are further plans for links between the two universities, including staff and student exchanges, said Professor Ward, who is keen to encourage history students to experience academic life overseas.