Ancient art of 'goldworking' wins graduate major prize
Mon, 04 Jul 2016 13:42:00 BST
‌Costume Designer Emily Spreadborough takes the Hand and Lock prize for her creation of The Woman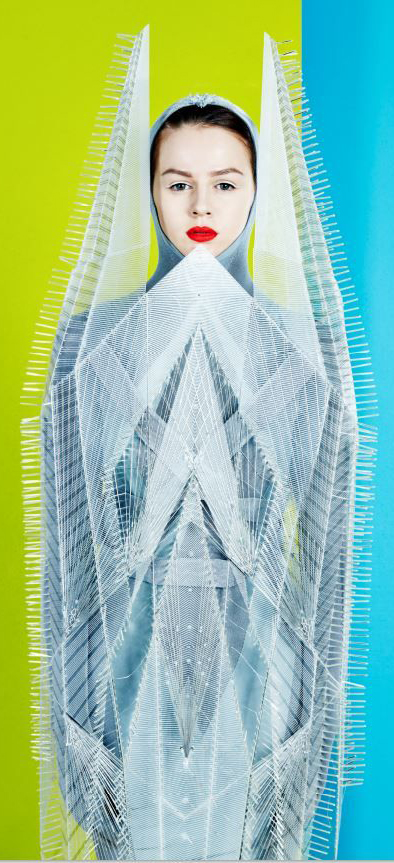 Graduating in 2015 with a BA in costume with textiles, Emily has since developed an impressive portfolio of achievements, highlighting her exceptional talent and ability to go above and beyond. Throughout the duration of her course and early years of industry experience, she has discovered a passion for creating the new and the bold which encourages her to explore how costume can be combined with technology. This has since opened up doors of possibilities, as she has been involved in creative costume design for music videos, contemporary costume and theatre production.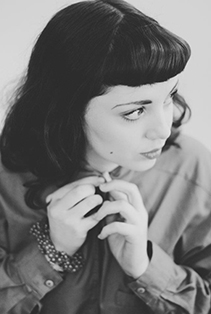 On her course, Emily was given the opportunity to practice the dwindling art of goldworking and chose to incorporate it into her work. She also took on a three-month placement with Hand and Lock, a world renowned producer of hand embroidery since 1767. Goldwork is the art of embellishing fabrics with metal spun wires – a specialised skill by today's standards.
"The gold work I did on my University projects is now something I like to think I specialise in. I used it a lot on the costume that won the Hand and Lock prize."
The Hand and Lock prize is a prestigious award within the industry. Launched to encourage the use of embroidery in textiles, each year the award attracts over 500 entries from a fierce competition of designers hoping to gain recognition. Last year, Emily claimed first prize for her entry The Woman.
Incorporating her new found talent into her design, Emily hand embroidered the costume made up of 72 perspex panels with a combination of goldwork and silk shading. Inspired by the 1884 satirical novella Flatland by Edwin Abbott, The Woman aims to reflect the ideology typically associated with Victorian social hierarchy; yet set in a 2D universe, the author puts a futuristic take on the physical element of humans and instead represents people as shapes. The higher up the social ladder – the more rounded and "shapely" the individual is – with the ruler of the universe being a perfect circle.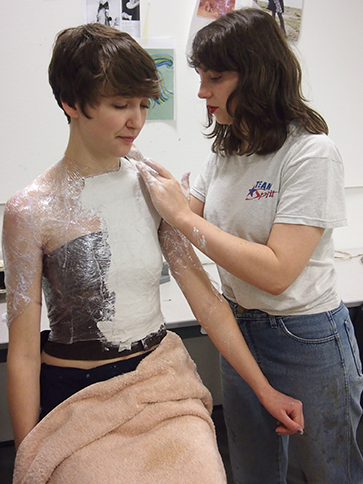 "The Woman is based on a straight sharp needle. She's supposed to look sharp, but is also supposed to have an irresistible element to her, like something shiny that you can't stop looking at. It took me a long time to get my head around the construction and the character and how I could recreate that to a modern audience."
With such competition in the industry, Emily's motivation to push her ability to the limits has allowed her to succeed.
"I'd like to think that I'm open-minded and will try everything. Because I don't have a particular style, I just like to do things that push my boundaries and I have a belief that anybody can be good at anything if they put their mind to it. I put that to myself a lot of the time and I don't like to restrict myself with my own mind."
Her words to those hoping to pursue a career in costume certainly imitates the advice she uses for self-motivation. She comments: "Be open-minded and stick to your guns. Work hard to find out who you are. If you're in the creative industry, work should not feel like work, it's about you being yourself and being very creative. The facilities at the University are brilliant and they should be used while you have the chance. Focus on what you want to do and use that time right."
Looking to the next steps in her career, Emily aims to develop her knowledge of the industry, not through working with other costume designers, but instead as a result of working with professionals from completely different fields. Architects, sound engineers and web developers could be the key to future revolutionary successes in the world of costume design.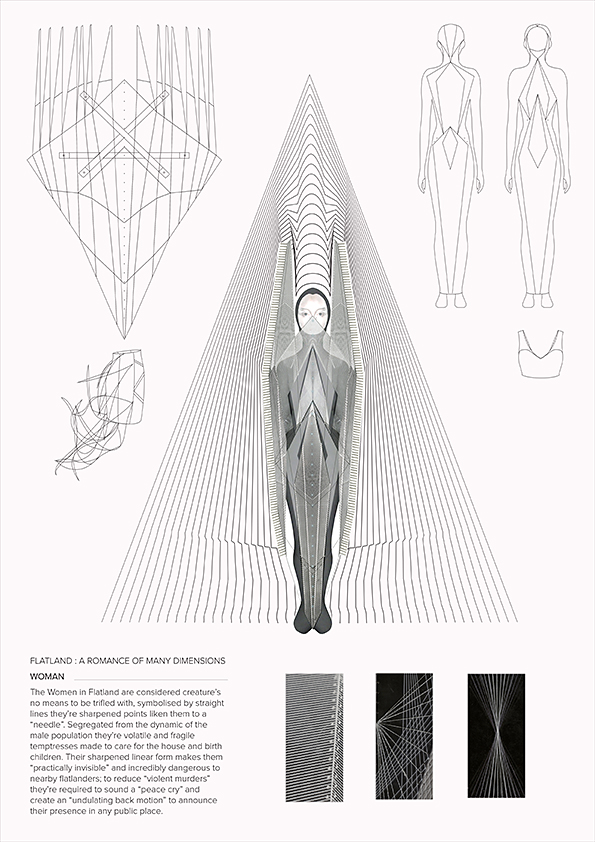 "I feel like a lot of people in every industry spend so much time in the same environment that they never really advance their skills out of that mind-set. The more skills you have from more angles is how you create revolutionary things. I want to find other means to improve costumes."