Uni to work with one of world's top 50 construction firms
Thu, 28 Jan 2016 15:53:00 GMT
‌Beijing Construction Engineering Group will sign a five-year MoU with the University of Huddersfield to develop the company's use of vital new technology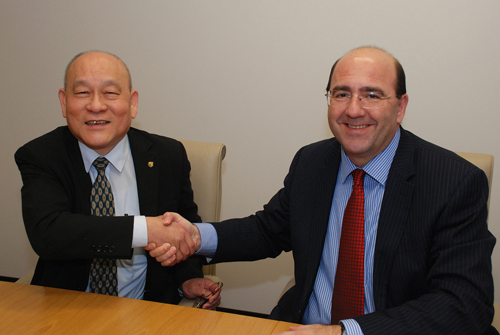 ► The University's Dean of Art , Design and Architecture Professor Mike Kagioglou (right) welcomes BECGI Construction (UK) Ltd's Leading Director Mr Yewcheong Lau
THE University of Huddersfield is to seal a close collaboration with one of the world's largest construction firms, helping to develop its use of a vital new technology. There will also be major opportunities for research staff and students, including work placements and possible employment.
The company is BCEG (Beijing Construction Engineering Group). Ranked as one of the world's top 50 contractors, employing some 20,000 around the world, it has launched a UK division. When it became part of a consortium investing £800m in Manchester Airport City to develop surrounding business, the news was announced by the Chancellor of the Exchequer George Osborne in person.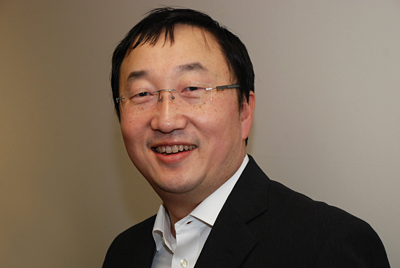 Now a Memorandum of Understanding has been drawn up between BCEG UK and the University of Huddersfield, where staff and students at the School of Art, Design and Architecture have developed expertise in Building Information Modelling (BIM). This is a cutting-edge approach that involves the use of digital technology during the design and construction process, leading to huge gains in efficiency. The UK Government has described it as a "game changer" for the industry and issued an official document on its potential.
‌"BIM improves collaboration at the design stage, reduces changes during construction and also improves facility management at the operational stage," said Song Wu (pictured), who is Professor of Surveying and IT at the University of Huddersfield.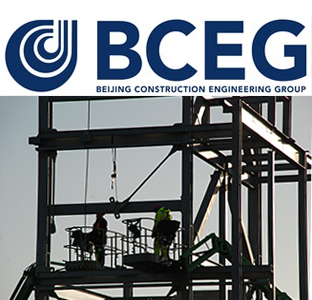 He has been instrumental in securing the prestigious five-year Memorandum of Understanding with BCEG, and the key objectives are to develop the construction giant's expertise in lean construction, healthcare infrastructure and capacity in BIM. This will be done by holding workshops, live projects and will be boosted by research from University staff and students.
Joint projects will be developed, special events will be held and there will be placement opportunities at BCEG for undergraduate and postgraduate students of the University, where the School of Art, Design and Architecture has a new MSc course, entitled Design Integration and Building Information Modelling, launched in September 2015.
Another of the areas of co-operation drawn up as part of the Memorandum of Understanding is the possibility of full-time posts with BCEG for graduates of the University.
Professor Wu is delighted by the multi-faceted collaboration with BCEG's UK arm. He himself has taken part in several joint research projects with industry and is continuing to work with China's Huazhong University of Science and Technology (HUST) on computer modelling of buildings, so that they become more energy-efficient. The early stages of this work was backed by a Newton Research Collaboration Award from the Royal Academy of Engineering.