FIELDS Second Volume is now out
Wed, 20 Jan 2016 02:00:00 GMT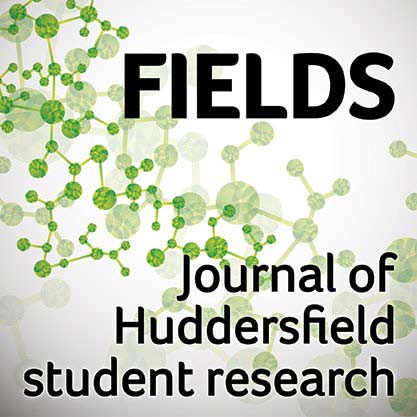 ‌
We are excited to announce that the second volume of FIELDS: Journal of Huddersfield student research is now out.
Following from the success of Volume 1 which has had more than 1,700 downloads in the period of January to December 2015 the content of the second volume can now be found online.
The official launch of the journal will take place in Heritage Quay on Thursday 11 February.
Fields was developed to disseminate the very best of predominantly undergraduate research. The second volume presents student research from across the disciplines of social science, arts and humanities, science, engineering and technology.
A three-stage editorial process started with nominations of excellent research assignments which are reviewed in each academic school to identify those with the potential for conversion to a journal paper. Following feedback and redrafting, eighteen papers were submitted to the FIELDS editorial panel for academic peer review of which eleven are published in the second volume.
This year, Professor Janet Hargreaves has taken over as editor and comments: "I have been impressed with the diversity of research topics and fascinated by fields of research I had not previously encountered in my own experience as a health professional."
Some of the students will also be presenting their research at the British Conference of Undergraduate Research which will be held at Manchester Metropolitan University in March 2016.
James Fox, Music BMus (Hons) graduate said: "Being chosen to be part of this year's Fields publication was very thrilling and actually rather unexpected! The process of adapting and extending the original essay for publication was not easy but the writing workshop provided for us really helped to smooth out the lumps and bumps. It also put me in touch with the excellent and hard-working staff who have been very kind and eager to help me along the process. Although I'm currently studying a different topic for my Master's degree, I fully intend to continue and develop the work which Fields has helped me establish and gain so much confidence in. Thank you for providing me with this opportunity."
James Fox is now studying Music (MA by Research) at the University of Huddersfield. His Research title was 'It's a-me, Mario!' Exploring dynamic changes and similarities in the composition of early Nintendo video game music. Read his full research on the website
For more information about Fields please contact Kathrine Jensen by email at tali@hud.ac.uk