Are buildings fit-for-purpose? Social science meets construction
Wed, 24 Feb 2016 11:34:00 GMT
A two-day international workshop looks at how the 'human factor' is the essential balance to Building Information Modelling and Lean Construction

THE technology and techniques termed Building Information Modelling (BIM) and Lean Construction are leading to major advances in the construction industry. Now, it is important to admit the human factor by allowing social scientists to make a contribution to the design and management of projects. The University of Huddersfield is playing an important role in this development and has hosted a highly successful two-day workshop that attracted experts from 10 countries.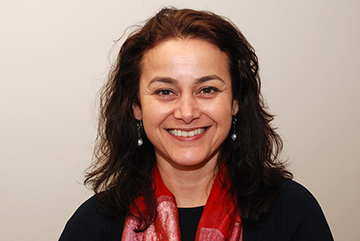 The event, named When Social Science Meets Lean and BIM, was the fourth in an annual sequence – previous editions were held in Salford, Helsinki and Liverpool – and it had the highest attendance yet, said Professor Patricia Tzortzopoulos (pictured), who chaired the organising committee. She is Professor of Integrated Design, and Head of Department of Architecture and 3D Design at the University's School of Art, Design and Architecture.
She is also director of the University of Huddersfield's Innovative Design Lab (IDL), which carries out research that aims to cut across the fields of architectural design, construction management, interior design, new product development, engineering, social sciences and healthcare.
The two-day When Social Science Meets Lean and BIM event included 30 presentations from academic experts and construction industry professionals, including overseas visitors from countries that included Israel, Brazil, Finland, Italy, the USA and Norway.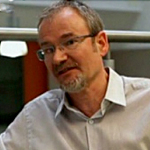 There were keynote addresses from Professor James Barlow (pictured left), of Imperial College Business School, on Global health challenges, the built environment and disruptive innovation; plus Professor Arto Kiviniemi (pictured below right), of the School of Architecture at the University of Liverpool, who spoke on The built environment and our digital future.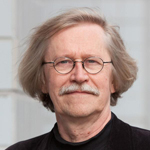 Professor Tzortzopoulos herself teamed up with PhD student Clarissa Biotto for a presentation entitled Integrating design and production in construction projects. Clarissa also co-presented a paper on the use of BIM and Lean by a Brazilian construction firm. University of Huddersfield contributors also included Professor Mike Kagioglou, who is Dean of the School of Art, Design and Architecture.
For the first time, in response to demand, abstracts of the presentations at When Social Science Meets Lean and BIM havebeen collected and published and are available online, edited by Professor Tzortzopoulos and Dr Yufan Zhang, who is a Senior Research Fellow at the Innovative Design Lab.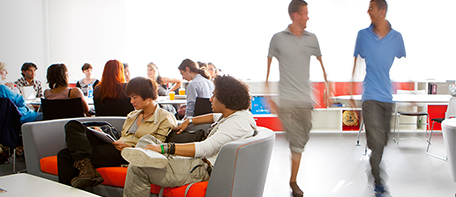 But the event – which will be held in Denmark in 2017 – is still dubbed a workshop as opposed to a conference because it lays heavy emphasis on discussion and collaboration between people from wide range of disciplines, said Professor Tzortzopoulos. The goal is the delivery of better buildings, she added, and it was important to include social scientists in the process of design and construction because they have a better understanding of human behaviour.
Other important themes at the workshop were the need for collaboration between stakeholders and for more integrated ways of working. Environmental issues such as the reduction of waste were also addressed.
"It is all about products that are more suited to the users' needs, which are more environmentally-friendly and more sustainable," said Professor Tzortzopoulos.