University launches Ted Hughes Network
Thu, 08 Dec 2016 13:59:00 GMT
Wednesday 14 December – 5.30pm for a 6pm start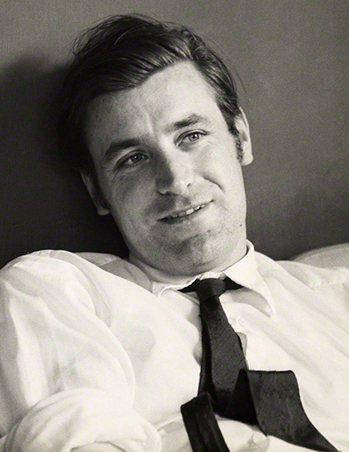 THE poetry of Ted Hughes (pictured left) was shaped by his Yorkshire upbringing. Now, the University of Huddersfield is to become a significant centre for the exploration and celebration of a writer whose works are still admired for their raw power and compelling view of the natural world.
The Ted Hughes Network is launched at the University on Wednesday 14 December (5.30pm) with a free public event that has contributions from leading contemporary poets, including Christopher Reid, a close associate of Hughes in his last years.
The Network – which is also finalising plans for an important conference, to take place in 2017 – is working closely with organisations including The Ted Hughes Society, The Elmet Trust and the Ted Hughes Project (South Yorkshire). One goal is to develop a Yorkshire-wide Ted Hughes Literary and Heritage Trail.
Ted Hughes, who died in 1998, having served as Poet Laureate for 14 years, was born in 1930 in the Calder Valley town of Mytholmroyd. In 1938, his family moved to Mexborough in South Yorkshire. Huddersfield is equidistant between the two locations.
"This means we are ideally positioned to become a centre for all things 'Hughes'," said the University of Huddersfield's Dr James Underwood, who is Research Fellow for the new Ted Hughes Network.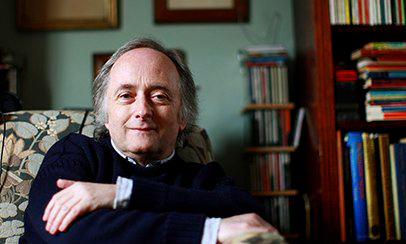 Its director is the poet, novelist, and biographer Dr Steve Ely, Lecturer in Creative Writing at the University and chair of the Ted Hughes Project (South Yorkshire), which seeks to develop the legacy of Hughes in and around Mexborough.
He is the author of the 2015 book Ted Hughes's South Yorkshire, which tells the previously neglected story of the poet's Mexborough period.
"Hughes's West Yorkshire connection gets the most attention, particularly because of books like Remains of Elmet," said Dr Underwood. "But now Steve Ely has shown that Hughes's years in South Yorkshire were enormously influential as well. Both Yorkshire locations formed Hughes as a person and as a poet."
Leading contemporary poets Christopher Reid, Carola Luther and Ian Parks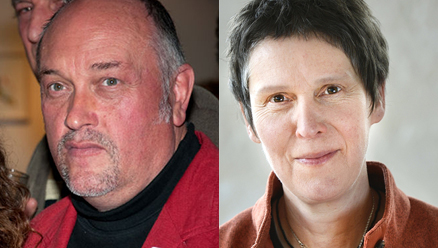 A highlight of the public launch of the Ted Hughes Network on 14 December will be a conversation with the acclaimed poet Christopher Reid (pictured above right). As poetry editor at the famous publishing firm Faber and Faber, he worked closely with Ted Hughes on Tales of Ovid and the bestselling Birthday Letters. He subsequently edited the Letters of Ted Hughes, published in 2007.
Also appearing at the Network launch will be contemporary Yorkshire poets representing the twin boyhood landscapes of Ted Hughes. Carola Luther (pictured right) is based in the Calder Valley and Ian Parks (pictured right) has recently returned to his native Mexborough, where he has been a key figure in the development of the Ted Hughes Poetry Festival.
The Ted Hughes Network launches on Wednesday 14 December (5.30 for 6pm) at the University of Huddersfield's Heritage Quay archives centre. An international conference titled Ted Hughes & Place will be held at the University in June 2017. The Network has appointed Dr Heather Clark as Visiting Professor for the summer of 2017. She is a leading scholar of Ted Hughes and Sylvia Plath.