University Christmas e-card is available
Wed, 07 Dec 2016 01:50:00 GMT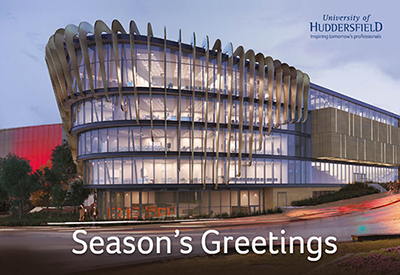 A web version of the card can be viewed here.
If you'd like to send a copy of the e-card to your professional contacts or friends and family, you can download the Season's greetings email here.
If you have any issues accessing this please email Jayne Amos by email: j.amos@hud.ac.uk.
Please note that this version is for Outlook (excluding Outlook Web App/Webmail). You must ensure that your outgoing emails are set to HTML.