University celebrates 100th KTP
Mon, 05 Dec 2016 11:00:00 GMT
The latest Knowledge Transfer Partnership is with flow measurement company, Mainstream Measurements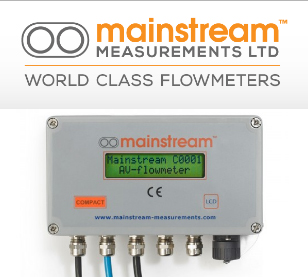 THE University of Huddersfield has reached the key milestone of being awarded its 100th Knowledge Transfer Partnership (KTP).
The centenary project will be supervised by Dr Simon Parkinson (pictured below right) from the School of Computing and Engineering and will be in collaboration with flow-meter measurement company Mainstream Measurements who are leaders in open channel flow measurement, using ultrasonic technology.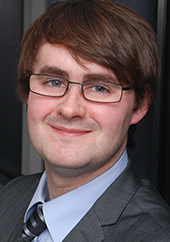 The long-established Knowledge Transfer Partnership (KTP) scheme is part-funded by the Government via Innovate UK – the UK's Innovation Agency (formally known as the Technology Strategy Board). It enables firms that seek to innovate, or to investigate ways of improving their products or processes, to tap into the scientific and technical expertise of universities.
A KTP Associate is due to be recruited for the current KTP soon and will work closely with the Ilkley-based firm and supervisor Dr Parkinson. Together all of their expertise will aim 'to develop and embed a multi-platform software solution to enable distributors and their customer's secure, remote access to visualise, manipulate, retrieve and transmit measurement data resulting in state-of-the-art flow meters with enhanced GPRS capabilities'.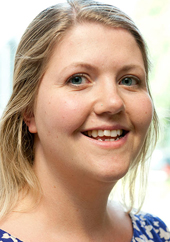 The idea for the project came as a direct result of Professor Rakesh Mishra and Dr Taimoor Asim, also from the School of Computing and Engineering, who worked with the company to test the accuracy of their flow-meters. Realising how valuable a KTP could be to the company, Professor Mishra introduced them to Dr Parkinson's work.
"Having maintained our presence as one of the top 10 universities for KTP, we now have aspirations to make it into the top five," said Laura Forester-Green (pictured left), who is the University's co-ordinator of knowledge transfer research and enterprise activities.
"KTP is a strategic focus for us and the University's 100th KTP is testament to the expertise and strengths we can offer. Across the University, we are taking steps to increase our portfolio and pipeline of opportunities throughout all of our schools of study," she added
Dr Andrew Kenney, who manages the KTP/University relationship for Innovate UK, said: "The University of Huddersfield has an excellent track record of delivering KTP projects that have a transformative effect on businesses and bring tangible benefits including new products to market, increased productivity and substantial cost savings."