Thank You Awards 2017
Tue, 06 Dec 2016 01:40:00 GMT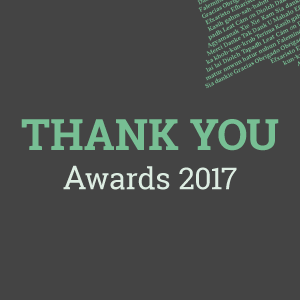 The Thank You Awards are your chance to say thanks to someone who deserves it.
At a time when effective student representation is becoming increasingly important by the day, having the potential to positively affect the NSS scores, why not take a minute to say thank you to the Course Reps that you work with.
There are three Course Rep awards up for grabs to say Thank You for making the experience for your students at the University of Huddersfield better.
Awards for Excellence in Communication for those Course Reps that keep their students and the University eternally in the loop.
The Extra Mile Award for those Course Reps that always seem to do more than we all expect of them.
The award for Making Student Life Better – an award that celebrates the achievements of Course Reps and working with the University to improve their course!
Nominate a Course Rep – Thank You Awards 2017 – don't let their efforts go unnoticed! Join us in celebrating them and everything that they do.
These awards run alongside the Thank You Awards that students can nominate staff for. Further information can be found on the Students' Union website. The Thank You Awards are co-ordinated by the SU and supported by the Teaching and Learning Institute (TALI).