Staff clean up at awards ceremony
Mon, 19 Dec 2016 02:00:00 GMT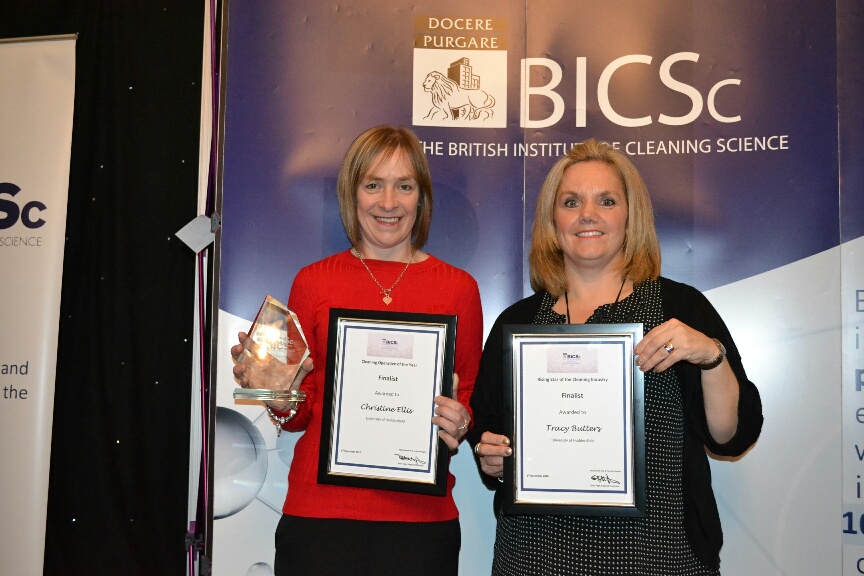 A recent award ceremony put a spotlight on two outstanding members of the Cleaning Support Service team.
Christine Ellis won 'Cleaning Operative of the Year' and Tracy Butters was shortlisted as 'Rising Star of the Cleaning Industry', in the North East and Yorkshire region of the UK.
Jill Roberts, Cleaning Services Manager, put forward the nominations, "I've worked in the cleaning industry for over 35 years and I strongly believe that to get the best out of people, it's really important to recognise great performance. Both Christine and Tracy work incredibly hard and always maintain a positive, can-do attitude. That's why we nominated them for the awards and I'm delighted that they have both got the recognition they deserve."
The competition was judged independently by The British Institute of Cleaning Services (BICS), who aim to raise the standards of education and build awareness of the cleaning industry through professional standards and accredited training.
Jill added, "We're excited about putting forward more nominations in 2017, along with opening our own training scheme here at Huddersfield, as part of our ongoing commitment to raise standards".