Research investigates 'lad and ladette culture'
Tue, 20 Dec 2016 15:47:00 GMT
‌Postgraduate psychologist Hayley Craig explores the issues in her 'Acceptance of Sexual Assault Scale'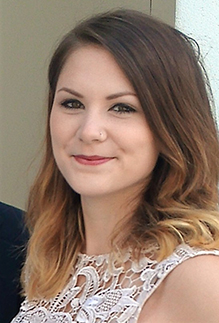 HOW prevalent is "lad culture" – with its heavy drinking and sexist banter – and does it lead to a readier acceptance of sexual assaults on women? A University of Huddersfield researcher has investigated the issue and she devised a special questionnaire designed to appraise levels of laddishness among students. It probed issues such as levels of alcohol consumption and sexist banter.
‌Postgraduate psychologist Hayley Craig (pictured right) also compiled questions that enabled her to draw up an Acceptance of Sexual Assault Scale. When she analysed her findings, she established that there is a significant link between involvement in lad culture and sexual assault acceptance.
She now argues that intervention is necessary and believes that her research could contribute to campaigns that the NUS is leading against lad culture. Hayley also calls for educational programmes at universities "to highlight the dangers of participating in and bearing witness to lad culture".
She defines it as "a phenomenon which exists predominantly amongst university students" which has "gained notoriety recently for its excessive alcohol consumption, sexist and homophobic 'banter', and objectification of women".
Hayley carried out her research in order to obtain her Master's degree at the University of Huddersfield, where she had previously graduated with a BSc in psychology. Her interest in lad culture was sparked when she encountered a study commissioned by the NUS that examined the experiences of female students. But she discovered that, despite a great deal of media attention, there had been very little academic research focussing on the subject.
She set out to fill the gap with a 25,000-word thesis titled Sexual Assault & Students: Does involvement in a 'lad culture' affect British students' acceptance of sexual assault?.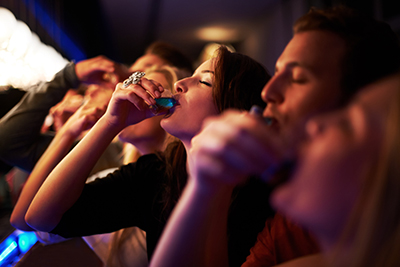 Hayley carried out a quantitative research exercise – confidential questionnaires that established the extent to which respondents participated in lad culture and their attitudes to sexual assault – and followed it up with a qualitative exercise in the form of a focus group. This enabled her to detect various nuances, such as the possibility that lad culture is beginning to recede, as some students recognise its dangers and are beginning to react against it.
She also touched on the phenomenon of the "ladette" – and the highest score on the lad culture scale that she drew up came from a female participant.
In her summary, Hayley writes that: "…the principal finding of the present study was a significant positive relationship between LC and the acceptance of sexual assault among students, perhaps brought about due to its acceptance as part of student life. In addition, findings suggest that LC is concentrated predominately amongst men, existing within groups as opposed to the individual. It is focused on the social aspects of university, particularly nightlife, where alcohol consumption and the sexual harassment of women are used as the grounds for competition. Despite their acceptance of LC as an inevitable part of university, findings suggest that student men are beginning to recognise the angers of it and thus are striving to rebel against it".
Hayley Craig is from County Durham and has now returned to the North East for further studies in forensic psychology. Her Masters supervisors at the University of Huddersfield were Dr Maria Ioannouand Dr Gráinne McMahon.