Professor's None-in-Three project wins national award
Fri, 02 Dec 2016 15:40:00 GMT
Professor Adele Jones's domestic violence project takes the Health and Wellbeing award in the NCCPE's Engage competition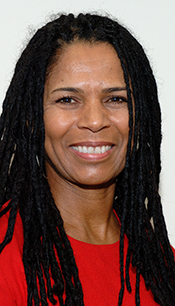 A PROJECT which aims to prevent domestic violence in the Caribbean has won a national award for public engagement.
The EU funded None-in-Three project, directed by the University of Huddersfield's Professor Adele Jones (pictured), was one of three projects shortlisted for the Health & Wellbeing award, in the Engage Competition run by the National Co-ordinating Centre for Public Engagement (NCCPE).
The project's name is derived from the finding that one-in-three women and girls experience violence in their lives.

"That's a fairly global statistic, but the problem of domestic violence is identified as being particularly acute in Latin America and the Caribbean," said Professor Jones, who has carried out extensive, impact-based research in those regions.
The University of Huddersfield has implemented the project in partnership with the Grenada-based Sweet Water Foundation, which campaigns on child sexual abuse. Supported by national and regional agencies, the project has been designed to complement existing domestic violence programmes in the region and also to contribute to change at the international level.
One such development in the project has been an interactive, role-playing computer game, designed to educate school children on domestic violence and be shown in the East Caribbean and in the UK.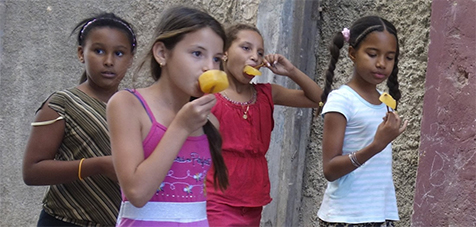 Finalists in the NCCPE's Engage Competition were selected from over 180 entries with each demonstrating a broad range of high quality activities to inspire and involve public audiences with their research.
The finalists ranged from digitally reconstructing city histories to protecting endangered species; from working with older people as researchers to delivering hyper-local science festivals; from young children conducting their own research to influence the United Nations, to using theatre to improve oral health outcomes.
The competition had six categories and the winner of each received a prize of £1,500 to go towards further public engagement work.
A video with Professor Adele Jones talking about the None-in-Three project can be seen here.