Photographer's work exhibited in the company of the 'Greats'
Thu, 01 Dec 2016 15:48:00 GMT
Postgraduate photographer Alex Beldea exhibits alongside the work some of the most iconic photographers of the 20th century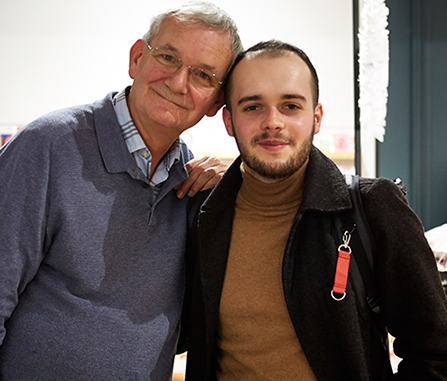 ► Alex (right) is pictured with photographer and exhibition curator Martin Parr
A SERIES of photographs taken by a Huddersfield postgraduate are appearing as part of an iconic exhibition at the Manchester Art Gallery.
Alex Beldea, aged 24 years of age and from Romania, is studying for a Master's degree at the University of Huddersfield. He was approached by the Gallery when they noticed the exhibition Strange and Familiar: Britain as Revealed by International Photographers – curate by iconic British photographer Martin Parr – captured a vibrant portrait of modern Britain from the Hebrides to Dover, but didn't include Manchester.
He was given the brief to portray Manchester as it is perceived by people who access the Gallery's learning programmes. Each person chose a place where they felt a strong connection and the collection Second Home now sits alongside the main exhibition Strange and Familiar, which is due to be on display until May 2017.
This exhibition, by London's Barbican Centre and in partnership with the Manchester Art Gallery, celebrates work from leading international photographers Henri Cartier Bresson, Bruce Davidson, Rineke Dijkstra, Bruce Gilden, Evelyn Hofer and Paul Strand taken from the 1930s onwards.
"I learnt about these photographers when I was at school," said Alex. "To have my work sitting alongside theirs is a great honour."
‌As well as creating work for the Gallery, Alex has been working on a project which received two 'honourable' mentions in the 2016 International Photography Awards. Asma was put together in Salzburg, Austria and documents the struggle of asylum seekers. Alex named the collection after finding a drawing left behind by a girl called Asma which displays the fears of a child refugee.
He is no stranger to winning awards for capturing political and cultural identities on camera. Alex was awarded a major bursary by the Association for Photography in Higher Education for his work on Syrian refugees Valid for Travel. This project was then published in the British Journal of Photography in 2015 and exhibited at the New York Photo Festival that same year.
His project Last Shift portrays miners working their last shift in Romania's Jiu Valley and earned him international recognition when he received an 'honourable' mention in the Non-Professional, Photo Essay and Feature Story category of the 2014 International Photography Awards.
When he's not creating exhibitions and studying Alex runs his own photography business Alex Beldea Photography which was set up with help from the University's Enterprise Team.
The team helps students and recent graduates to develop their business ideas through one-to-one meetings with their business advisors, a series of business skills events and where appropriate, access to proof of concept funding.
Now and until February of next year, Alex will be working on finishing Asma, which, when completed, will be on display in the Huddersfield Art Gallery.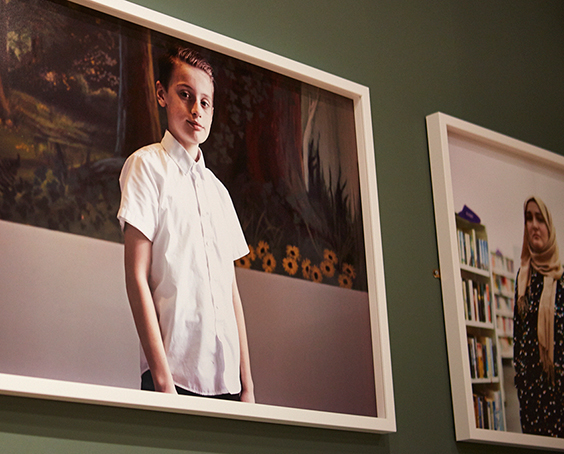 ◄ Second Home project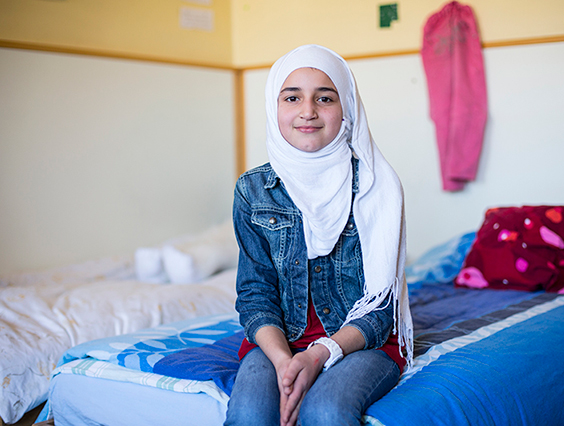 ◄ Asma project