New online journal receives overwhelming response to first issue
Mon, 12 Dec 2016 11:02:00 GMT
The Journal of Creative Music Systems is an open access journal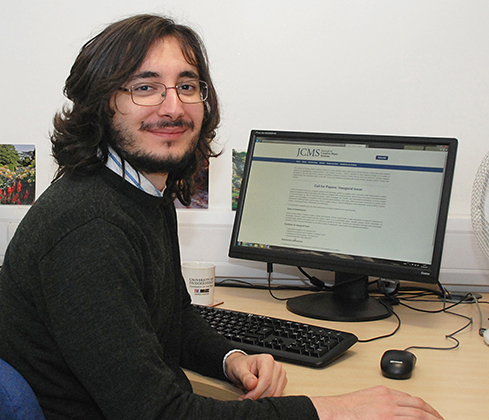 ◄ Associate Editor Valerio Velardo
A SOFTWARE program that can instantly harmonise a Beatles song in the style of Bach. An instrument that can "sing" using a 3-D printed model of the human larynx. These are among the exciting new developments in music technology being unveiled and explored by a unique new on-line journal edited and published by experts at the University of Huddersfield.
It is attracting contributors from around the world who are at the cutting edge of research into how artificial intelligence can aid musical creativity. Titled the Journal of Creative Music Systems (JCMS), its first issue is available now, with five articles selected from the large number submitted when the project was announced.
The editorial team of Dr Steven Jan and PhD researcher Valerio Velardo of the University of Huddersfield and Professor Eduardo Miranda of the University of Plymouth write that: "The journal is motivated by the need to offer a forum for the dissemination of research which applies insights from the enormous growth of artificial intelligence over recent decades to answer questions of musical structure, genesis and creativity".
Senior Lecturer Dr Jan said that he had been "pleased and overwhelmed" by the response when the new journal was announced. "We received many more submissions than we thought we would," he added. All of the articles were peer-reviewed by international experts.
The next issue of what will be a twice-yearly journal will appear in March 2017, with seven further articles currently in production. It is also planned to produce a special issue containing papers that were presented at the successful First Conference on Computer Simulation of Musical Creativity that took place at the University of Huddersfield earlier in 2016 – https://csmc2016.wordpress.com/.
The first edition of JCMS has articles from research teams based in the UK, Greece and the USA.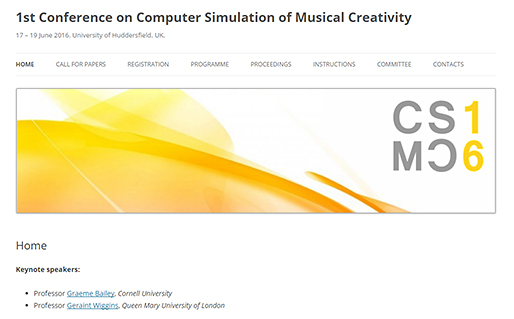 They include Developing the Vocal Tract Organ, by David M. Howard of Royal Holloway, University of London. He explains how improvements in the naturalness of vocal synthesis require the magnetic resonance imaging of natural vocal tract shapes and this has enabled 3D printed models to be made.
"These can be stimulated with a quasi-larynx excitation signal and the possibility of a Vocal Tract Organ has emerged."
Among the other contributions are Learning and Creating Novel Harmonies in Diverse Musical Idioms from Maximos Kaliakatsos-Papakostas, Dimos Makris, Costas Tsougras, Emilios Cambouropoulos, based at universities in Greece.
They describe a computer-based "melodic harmonisation assistant" that can be programmed to harmonise tunes in a wide range of styles, from the medieval to modern. Their numerous examples include Michelle by Lennon and McCartney, harmonised as if it were a Bach chorale.
"JCMS is the first journal of its kind and therefore we hope it will become the established forum in its field," said Dr Jan. "It is a field that is starting to coalesce, with a number of quite separate research areas coming together and involving people working increasingly collaboratively."
The Journal of Creative Music Systems is published by the University of Huddersfield Press – ISSN (2399-7656).