Hudds tops English universities for best qualified academic staff
Tue, 20 Dec 2016 11:46:00 GMT
‌The figures were released today by the Higher Education Funding Council for England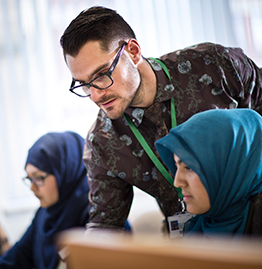 NEW figures released by the Higher Education Funding Council for England (HEFCE) see the University of Huddersfield come top of all the universities in England for the best-qualified staff in the sector.
The University of Huddersfield leads the field with over 90% of its academics holding a teaching qualification – the second place institution came in with 84%.
The figures have been released by Higher Education Funding Council for England (HEFCE), which has analysed three years of data on teaching qualifications collected by the Higher Education Statistics Agency (HESA).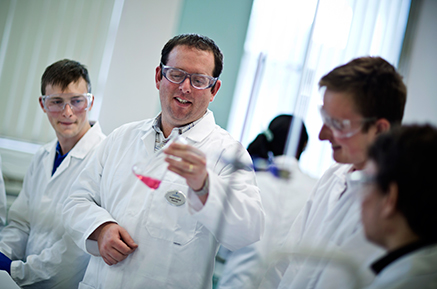 HEFCE states that "information about teaching qualifications has been identified as important to students and is seen as an indicator of individual and institutional commitment to teaching and learning".
Figures on teaching standards are of vital importance because the new Teaching Excellence Framework (TEF) which is being introduced by the Government in 2017. It will play a major part in determining funding levels and student recruitment.
The University of Huddersfield has made a major commitment to high teaching standards. In addition to the excellent record regarding teaching qualifications, all full-time, permanent lecturers have doctorates or are enrolled on doctoral programmes.
The Deputy Vice-Chancellor, Professor Tim Thornton, said: "Everyone at Huddersfield puts the experience of our students at the heart of their work. I am delighted that these figures confirm the University of Huddersfield's position as the sector's leader in our commitment to high quality teaching and learning."