Christmas past – Uni brings life to vintage recordings
Tue, 20 Dec 2016 12:22:00 GMT
Music Technologist Ben Evans restores the vintage tapes for the Old Girls' Association of Dolgellau's Dr Williams' School in Wales
UNIVERSITY of Huddersfield music technology expert Ben Evans is used to working with the very latest equipment, but when he took part in an audio history project that involved decades-old tapes and cassettes he found it an absorbing experience, akin to opening an acoustic time capsule.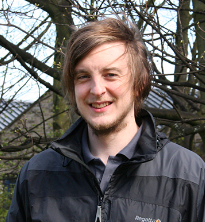 Now he has been told that some of the people whose schooldays were captured on the original recordings have been "moved to tears" by his painstaking digitisations.
‌‌It began when the Heritage Lottery Fund backed a project to create an online archive documenting Dr Williams' School, in Dolgellau. When it opened in 1878 it was a pioneer of secondary education for girls in Wales. It closed in 1975, but its Old Girls' Association decided to create a website telling the school's story in words, pictures and sound.
‌‌Among the archival material were a substantial number of tapes from the 1960s and 70s – recordings of events such as school assemblies and carol concerts. The quest for expert help in restoring and digitising the tapes led the project team to contact the University of Huddersfield's Dr Jonathan Wakefield, who is Subject Area Leader for Music Technology and Production in the School of Computing and Engineering.
‌He gave the assignment to Ben Evans (pictured left), who is Technical Team Leader for music technology courses. After locating tape and cassette players, he set to work on the recordings, the oldest of which dated from 1965.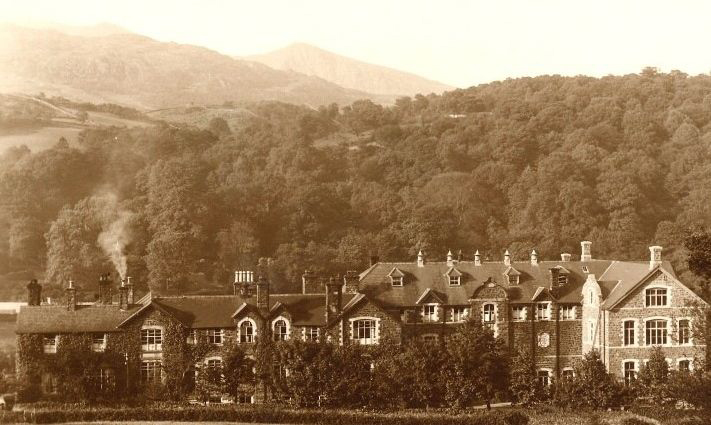 ► Dolgellau's Dr Williams' School
"They were all playable, which was quite surprising," said Ben. "We played the tapes into a computer and digitised them, cleaning them up and trying to improve the quality."
"In terms of technical challenges, it was fairly basic, but interesting to do. For example, one was clearly a recording from the back of the hall, not very well done. But the way you could hear things like chairs and bags moving, it put you right in the room. It really was like opening a time capsule and it was quite fascinating to hear this moment in time."
The recordings can now be heard online and they are among the most popular features of the Dolgellau school project – "moving some women to tears, no less", according to Jennie Forrester of the Old Girls' Association.
She also reported that the Heritage Lottery Funded project has been "Very Highly Commended" by a panel of judges drawn from heritage professionals and community historians.