Bangladeshi Night
Mon, 12 Dec 2016 01:40:00 GMT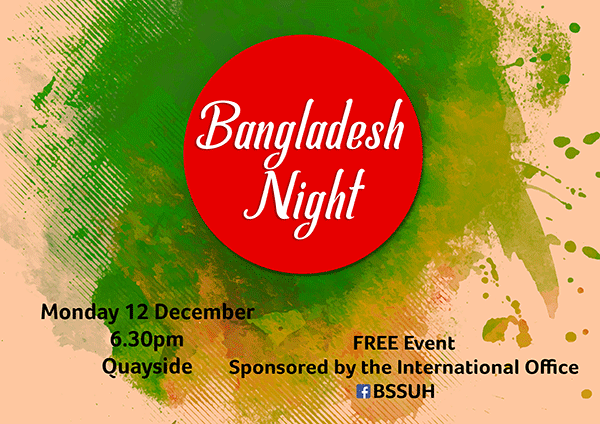 The University's Bangladeshi student society would like to invite all students and staff to their Bangladeshi Night event on Monday 12 December. The event is free and takes place in Quayside, Level 2, Schwann Building.
Bangladeshi Night will allow students to showcase Bengali culture through traditional food, fashion, games, crafts and performances. Come join in on all things Bengali for a few hours, to get a taste of their culture and try their traditional clothes on.
To find out more information or get involved e-mail: campusevents@hud.ac.uk or visit the International Campus Events website.