£286,000 project unveils the history of the viol
Tue, 06 Dec 2016 11:11:00 GMT
Professor John Bryan and Dr Michael Fleming published their findings in a newly-published book Early English Viols: Instruments, Makers and Music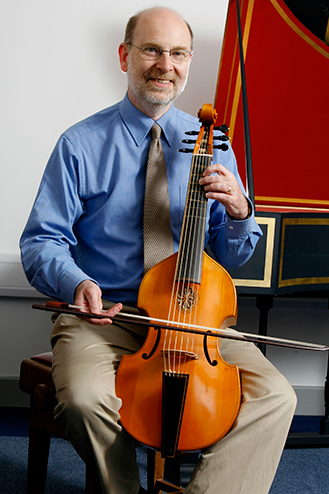 IN Tudor England, the viol was one of the most prized of instruments, heard in the greatest consort music of the age. In recent decades, it has gained new enthusiasts among musicians and audiences. But now a University of Huddersfield professor – a leading exponent of the viol – has called for a fresh appraisal of the sheer variety of instruments used 500-400 years ago and what they can reveal about music and performance of the period.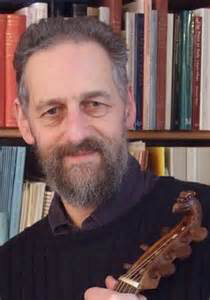 Professor John Bryan, (pictured left) who has made many recordings with the internationally-known Rose Consort of Viols, is co-author of a new book that examines the viol and its makers in sixteenth and seventeenth-century England. It is the product of a £286,596 project funded by the Arts and Humanities Research Council. The research fellow was Dr Michael Fleming (pictured right), a former viol maker himself, who investigated many aspects of how the instrument was made and sold, examining surviving viols and uncovering documentary evidence buried deep in archives.
The result is the newly-published Early English Viols: Instruments, Makers and Music. It describes the discoveries made by Dr Fleming and Professor Bryan and provides food for thought to modern makers and players.
‌"The main finding from the whole project is that our conception of a viol is much too stereotypical," said Professor Bryan. "If we go to buy a viol nowadays, they are basically all the same model. There are one or two originals that have been repeatedly copied.
"But pictures, surviving instruments and descriptions show that there was a huge number of different shapes and sizes and different ways of constructing the viol," he continued. Now Professor Bryan hopes that the new book will stimulate interest among makers and their customers to produce and commission experimental instruments based on different principles.
Gut feel
The book has eight chapters, covering topics that include surviving instruments and the difficulties in interpreting them, because they have often been altered and adapted from their original state.
There is a chapter on the substantial number of images of viols – pictures, sculptures and carvings. There are many more of these than people generally imagine, said Professor Bryan. There is also an investigation into how a craftsman became a maker of viols in early modern England,
‌"Michael and I have come to conclusion that there was no such job description as 'viol maker'," said Professor Bryan. "Many of the instruments seem to have been made by general joiners and carpenters – they would make you a wardrobe one day and a viol the next!"
The book uncovers evidence about materials, including woods and strings that were available to the makers of five centuries ago. This is invaluable for modern makers who want to produce accurate reproductions, said Professor Bryan, whose own Rose Consort has adopted a policy of using only plain gut strings.
This helps with issues such as the relationships between instruments and the voices they accompanied or imitated. "Gut strings help you with consonants and add clarity to the sound," said Professor Bryan, who has contributed a chapter on what music for viols reveals about the instruments it was written for.
Early English Viols: Instruments, Makers and Music, by Michael Fleming and John Bryan, is published by Routledge.