Uni 3rd best in UK for 'student assessment and feedback'
Wed, 17 Aug 2016 10:22:00 BST
The results are part of the National Student Survey on final-year student satisfaction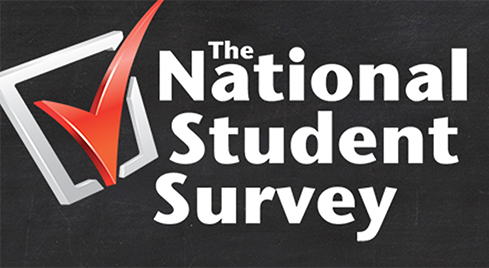 RESULTS from the 2016 National Student Survey show that the University of Huddersfield is poised to perform well when the Government introduces an influential new method for appraising educational excellence. One of the most impressive indicators is that the University has the third highest score for providing assessment and feedback to students.
The new NSS figures, compiled from a survey of more than 300,000 final-year undergraduates throughout the UK, show that the average overall satisfaction rate with the university experience stands at 86 per cent for the nation as a whole, and 85 per cent in England. The University of Huddersfield exceeds both these scores, with a figure of 87 per cent.
In addition to overall satisfaction ratings, the NSS also has detailed survey findings about specific degree courses. The top performing subject areas at Huddersfield include politics, food and beverage studies and initial teacher training, which all scored 100 per cent overall satisfaction ratings.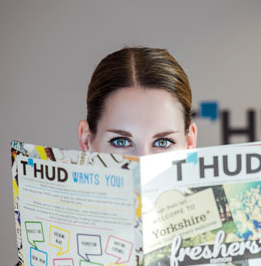 The National Student Survey will be a major source of data for the Government's Teaching Excellence Framework (TEF), which will be piloted in the 2017/18 academic year. A White Paper states that the purpose of the TEF is to "provide clear information to students about where the best provision can be found and to drive up the standard of teaching in all universities".
‌NSS categories that cover assessment and feedback, academic support and teaching will feed into the TEF. This means that University of Huddersfield chiefs are delighted with the 2016 findings, which show that 79 per cent are happy with assessment and feedback. This the third highest score nationwide, a two per cent rise on the 2015 figure and five per cent higher than the UK average, resulting in a shared fifth place in the rankings for the TEF.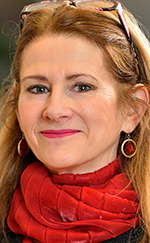 In the academic support category, an average 84 per cent of Huddersfield students registered their satisfaction. This is a rise of one point from last year and two higher than the UK average, meaning the University is ranked 13th in the country.
A total of 87 per cent of final-year students are fully satisfied with their teaching, a figure that was also achieved in 2015.
‌This performance in NSS categories that are relevant to the TEF helps to confirm predictions that the University of Huddersfield will be established as one of the UK's leading institutions for teaching excellence when the new framework is issued.
In July, the influential journal Times Higher Education published the results of an in-depth exercise that predicted the likely outcome of the TEF. It placed the University of Huddersfield at 17th out of 120 institutions that were assessed.
Professor Christine Jarvis (pictured right), the University's Pro Vice-Chancellor for Teaching and Learning, commented: "The University's continuing success in these surveys is a tribute to the dedication of staff and students and the way they work in partnership to improve learning for all our students. It also reflects the rich learning experience our students have because our excellent partners in industry, the public sector and the community help us to ensure that our courses have a strong, real world focus."