International team makes national final of L'Oreal Brandstorm
Wed, 17 Aug 2016 10:20:00 BST
Alexandra, Daniela and Melanie had a very 'sweet life' as team La Dolce Vita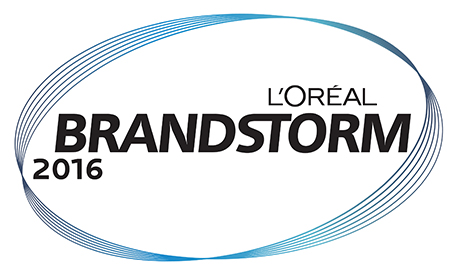 YEAR after year, marketing students at the University of Huddersfield have impressed panels of expert judges from one of the world's most iconic brands. And once again, the annual Brandstorm competition organised by cosmetics giant L'Oreal brought success.
This year, one of two Huddersfield teams to reach the UK final of Brandstorm had a distinct international flavour with team comprising Romanian Alexandra Toma, Moldovan Daniela Botnariuc and from the UK, Melanie Bruton. Out of 80 entrants throughout the country, Team La Dolce Vita made it to the final eight, competing for a place in the international final in Paris.
Brandstorm is part of L'Oreal's graduate recruitment programme, so job opportunities can open up with the sponsors. In previous years, students who have taken part in the competition have gone on to work at The Body Shop – one of L'Oreal's many brands – and Potter and Moore International.
For the past five years, entering Brandstorm has been offered through an optional final-year module named Creative Brand Management as part of marketing degree courses at Huddersfield. Students form teams of three and then work on a brief provided by L'Oreal. It involves developing creative concepts for one of the company's brands through in-depth market research, leading to a written pre-case study and – for those chosen as finalists – a slick and sophisticated 20-minute presentation delivered to judges at L'Oreal's London HQ.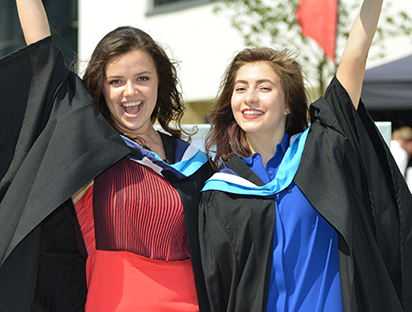 ◄ Daniela (left) and Alexandra at their recent graduation ceremony‌
Though the international team didn't take first place, the decision to choose a marketing course at University of Huddersfield wasn't lost on Daniela.
"One of the most valuable skills I have developed during my Advertising and Marketing Communications course at Huddersfield is the ability to think both creatively and strategically, which I believe is very important for this particular industry," said the Moldovan, who comes from the country's capital Chişinău.
"My course gave me the possibility to be part of a huge international competition, L'Oreal Brandstorm, where skills such as teamwork, strategic thinking, creativity, planning and innovation were challenged and you get to have a lot of fun and meet professionals from an exciting industry. Working with my classmates was a real opportunity to put into practice what we had been taught.
"My four years at the University have been very diverse," added Daniella. "I had the opportunity to undertake an Erasmus exchange programme in Paris and a 12-month placement in a great international company working as part of their e-commerce team.