Yorkshire Cyber Security Event
Tue, 03 May 2016 02:10:00 BST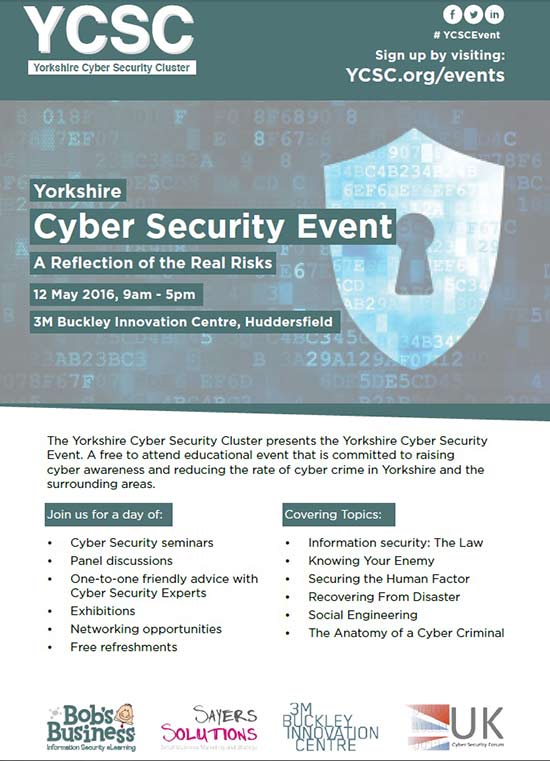 Staff and students are invited to attend the Yorkshire Cyber Security Cluster Event which will be held on Thursday 12 May at the 3M Buckley Innovation Centre.
This free event aims to offer attendees and Yorkshire businesses of all sizes a starting point on protecting and preventing data loss in their organisations.
On the day there will be a series of seminars, one-on-one advice workshops and roundtable discussions presented by some of the region's finest information security minds.
Seminars will talk through fundamental information security topics such as cloud security, human error breaches, immediate protections and much more.
The event is organised by the Yorkshire Cyber Security Cluster. To confirm your attendance book via Eventbrite