The Merry Wives
Fri, 22 Apr 2016 02:00:00 BST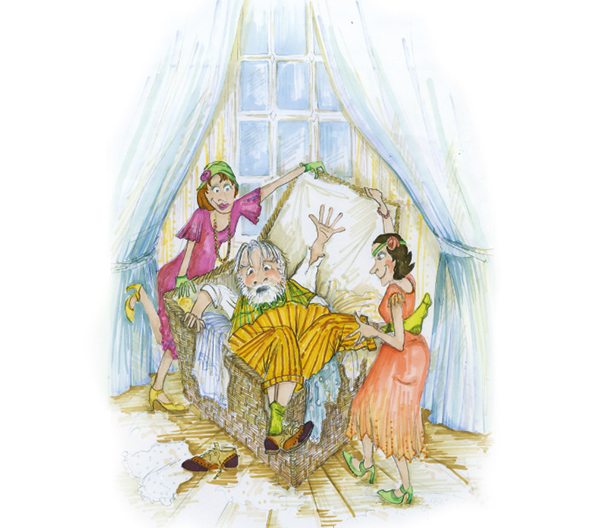 Sir John Falstaff is past his prime and skint! Vain rogue that he is, he attempts, rather clumsily, to seduce a couple of well-to-do wives…but Mistress Page and Mistress Ford get wise to his plan and scheme to exact revenge with hilarious and unimaginable consequences.
If you like your Shakespeare light, funny and wickedly entertaining then look no further. The Merry Wives is bursting at the seams with verbal fun, physical comedy and a bevy of cunningly colourful characters and can be seen on Wednesday 4 to Saturday 7 May at the Lawrence Batley Theatre.
Northern Broadsides' (The Winter's Tale, She Stoops to Conquer, An August Bank Holiday Lark) distinctive charisma and zest for performance squeezes every last ounce of comedy gold from this affectionately calamitous tale that will tickle your funny bone and poke a jovial finger in the eye of middle England.
University of Huddersfield staff and students can buy tickets for The Merry Wives for £15.00, saving up to £4.00 per ticket. To book, call the box office on 01484 430528 and quote 'University offer'.