The growing use of female suicide bombers comes under scrutiny
Mon, 18 Apr 2016 13:35:00 BST
"…violence by women is one of the categories of crime that has shown the sharpest rise internationally…"
‌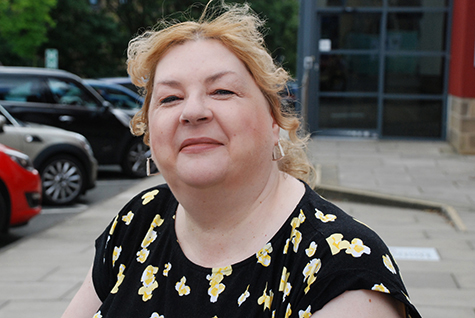 WOMEN suicide bombers – able to pass more easily through checkpoints – could become a mounting problem for security services. Now, a University of Huddersfield lecturer who is a global authority on female aggression will conduct new research into the subject and aims to interview jailed women around the world. Her findings are already making an impact on counter-terrorism policy.
‌Psychology lecturer Dr Helen Gavin (pictured) was invited to deliver a paper at a symposium on Gender and Conflict organised by the UK Defence Science and Technology Lab, a government organisation. She dealt with female suicide bombers, one of the topics she explored in her recently-published book, titled Female Aggression.
"The theme of my paper was whether as psychologists we can actually profile suicide bombers and whether the profile of female suicide bombers would be distinct," said Dr Gavin, who believes that clear gender differences can be drawn. There is a distinction between the urges to "avenge" – for a wider cause – and "revenge", for more personal motives.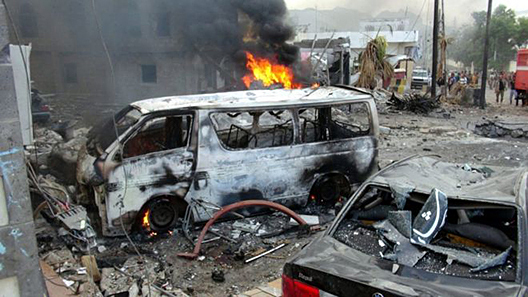 "Although women are just as susceptible to ideological motivation, men seem to be drawn into suicide terrorism for 'avenge' purposes, to avenge the Prophet for example, whereas women tend to need 'revenge' because they have lost a loved one, often a husband," said Dr Gavin.
In her book Female Aggression, Dr Gavin writes that most 'martyrs' are male, but since the 1980s there has been increased use of female suicide bombers. Women draw less suspicion and in cultures where they are not allowed to disrobe, checkpoints are easier to pass.
Security forces and researchers such as Dr Gavin are now attempting to discover more about why women become suicide bombers. Knowledge gained could aid the development of prevention measures.
"We see young girls leaving the UK and going to Syria, for example, and we don't know why they've gone and whether they are being radicalised," said Dr Gavin.
In association with her University of Huddersfield colleagues, forensic psychologists Dr Maria Ioannou and Dr Laura Hammond (pictured together below), Dr Gavin, who is Director of Graduate Education for the University's School of Human and Health Sciences, is drawing up funding bids for a three-year investigation. If the bids are successful, they will be joined by a specially-recruited post-doctoral research assistant for what will be a highly innovative project.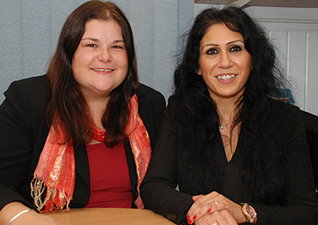 "We will be looking at women who have been arrested and convicted of violent crime around the world. We intend to talk to female offenders," said Dr Gavin. Plainly, any women terrorists interviewed will be those who failed in their objective to carry out suicide bombings, but the University of Huddersfield researchers still expect to gain valuable insights.
Dr Gavin expects good levels of co-operation from offenders. "The women will have their own particular points of view on why they thought it necessary to resort to violence for whatever end, whether it was to get out of a marriage or blow up a school. They may well want to tell us their story."
The subject of female aggression is still one that takes many people by surprise, said Dr Gavin, but violence by women is one of the categories of crime that has shown the sharpest rise internationally.
"Even when you publish a book on the subject, people think you are talking about women being aggressive in response to threats to their children, whereas we are actually talking about women being aggressive in their own right."
Female Aggression, by Helen Gavin and Theresa Porter is published by Wiley-Blackwell.