Spice Up Your Lunch
Tue, 03 May 2016 02:20:00 BST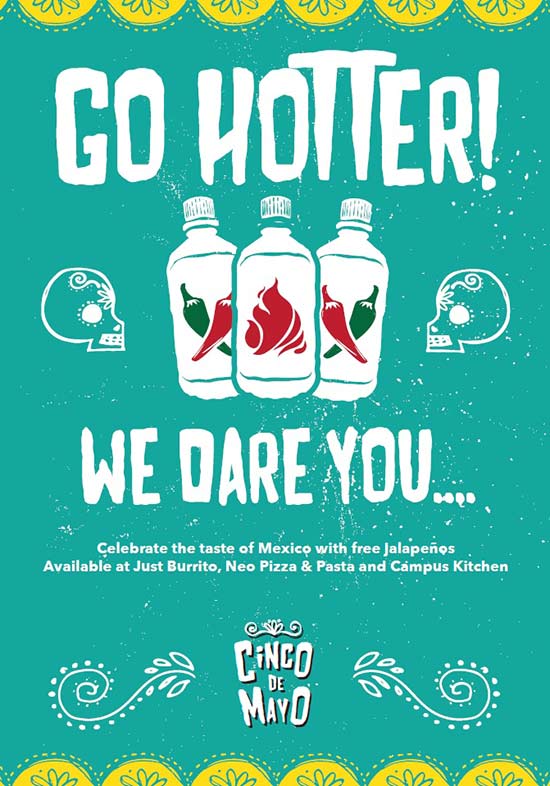 To celebrate Cinco de Mayo, Huddersfood are daring you to spice up your lunch from Tuesday 3 May to Friday 6 May.

★ The popular Big Daddy Meal Deal is back all week at Just Burrito. Different day, Different daddy deal.
★ There will be free jalapeños available from Just Burrito, Neo Pasta & Pizza and Campus Kitchen to give your meal a kick.
★ Dare to go hotter with cacti/coolio, medi/medio or (if you are really daring) flamin/flamio sauce on your burrito or nachos, at no extra cost
★There will be burrito tasters available during the week for you to give it a shot!
★ As well there will be Mexican-themed lunches available from Campus Kitchen (more info coming soon).
Visit the Huddersfood website or facebook to stay in the know!