Serving women prisoners address major Uni social work conference
Fri, 01 Apr 2016 12:37:00 BST
Women prisoners from Askham Grange open prison speak about the effects of separation from their children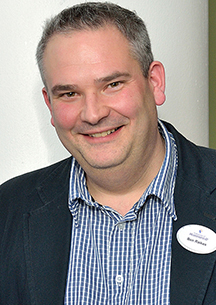 SERVING women prisoners were given leave to attend a conference at the University of Huddersfield and when they spoke about the effects of separation from their children it led to a change in hearts and minds among social workers in the audience, according to the lecturer who organised the event.
The University plays an important global role in the development of new attitudes and policies that seek to ensure the survival of close family ties, including contact with children, when a parent is imprisoned. A major international project named COPING (Children of Prisoners Mitigations and Interventions to Strengthen Mental Health) has been followed by the development of a new network – the International Coalition for Children with Incarcerated Parents (INCCIP) – that has members throughout the world.
This strand of research also led to a day-long event at the University of Huddersfield titled The Impact of Imprisonment on Children and Families. It drew a large attendance of social workers and social work students and in addition to presentations from experts it included sessions with three women who are currently serving terms at Askham Grange, an open prison near York.
They spoke about the experience of being parted from their families and how much they valued an innovative scheme that allowed them to spend time with their children.
‌The impact made by the women was "amazing" and led to a change in hearts and minds among the audience, said Ben Raikes (pictured), Senior Lecturer in Social Work at the University. A member of the COPING team and a co-founder of INCIP, he has long-standing professional experience in the field of prisoners and families and was the main organiser of the conference, timed to co-incide with World Social Work Day.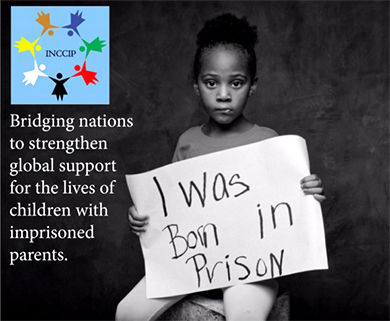 "The particular impact was when the Askham Grange women took part in workshop sessions and it was almost as if scales fell from the eyes of the social workers present," said Mr Raikes.
"Generally, social workers think that if children are safe – living with grandparents for example – when a parent, especially a mother, goes to prison, then that's their job done. What they often don't think about is the fact that children are worried about their mother, need to know she's okay and want to visit her. If they can't, they are going to fantasise about what's happening to her, thinking in terms of medieval prison conditions."
The testimonies of the three women prisoners meant that social workers were bowled over, said Mr Raikes. "You could almost hear the penny dropping!"
Rebuilding family relationships
Askham Grange has a pioneering overnight stay facility named Acorn House, which allows women prisoners to spend time with their children and rebuild family relationships as they prepare for release. Mr Raikes – whose career has included work within family mediation services – was involved in the early evaluation of Acorn House, resulting in valuable contacts.
‌In addition to the prisoners who attended, the University of Huddersfield conference included an overview of Acorn House from Claire Malarkey, who is Askham Grange's Family Support Worker.
Other speakers at the event included Simon Cox, who is Custodial Manager and Families Pathway Lead at Askham Grange. The Regional Director of Barnardo's, Jill Greenfield, spoke about a special website for professionals working with families affected by imprisonment. Professor Helen Codd, of Lancashire Law School, reflected on her two decades of research into families of prisoners. And Tahir Abass, of Carers Leeds – whose Master's project was supervised by Ben Raikes – spoke about his research into the effects of imprisonment on British Pakistani families.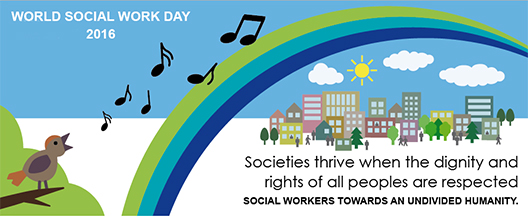 There was also contact, via Skype, with Ellen Ssuubi, who is co-director of the Ugandan charity Wells of Hope, which provides a boarding school for children whose parents are imprisoned. University of Huddersfield academics have paid fact-finding visits to Uganda to take part in a study week.
The University also led the major EU-funded research programme named COPING. Working in six countries, involving 10 partners and five languages, it examined mental health, wellbeing and resilience among children of imprisoned parents. The project was headed by Professor Adele Jones, who gave a welcome address at the recent conference.
COPING continues to make an international impact, said Ben Raikes, who was a member of the research team. For example, Germany has used the project's findings to develop a special information pack for police, and the Mexican prosecution service has contacted Professor Jones to request the use of the COPING methodology to create a more child-focused justice system.
Also, Mr Raikes is a co-founder of the International Coalition for Children with Incarcerated Parents. It was launched during a large scale conference on prisoners' families that took place in Dallas, Texas, and it has members from countries that include China, India, the USA, the UK and New Zealand. The new network aims to hold a conference in New Zealand in 2017.