Photography students get to work with award-winning visual artist
Thu, 31 Mar 2016 13:21:00 BST
Student photographers travel to Spain to work with Professor Iñaki Domingo as part of the Santander Universities Global Network
‌A GROUP of photography students from the University of Huddersfield won an all-expenses paid trip to work with award-winning visual artist Professor Iñaki Domingo (pictured), from the IED Madrid Design School in Spain.
The competition, run by the Santander Universities Global Network, awarded the six winners a paid five-day study trip to Madrid with £500 spending money. The talented recipients were Alina Pankova from Ukraine, Silvana Trevale from Venezuela and UK students Richard Dixon, Tom Duffield, Dayna Rockwood and Stephanie Weston. Their winning entries were put on display in University of Madrid.
The University of Huddersfield has been a member of the Santander network since 2014. As well as offering scholarships and funding for internships, it also includes the 'mobility programme' that allows students to visit educational facilities overseas in order to enhance their studies.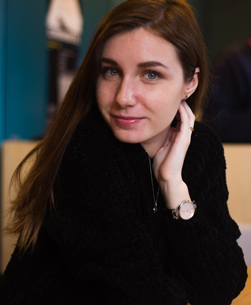 Since joining the network, Huddersfield students have won funding to travel to the USA, Europe, China and Latin America. The trips have shown to add knowledge, form valuable collaborations and boost employability.
‌The competition's brief was to submit six images each of the subject of 'archives'. The archive theme ties in with Professor Domingo's latest book, Se Sangre translated as To Be Blood, and is a collaboration between the artist and his family to produce a visual record of their summer vacation together. The artist's photographs, throughout the book, show the natural flow of family life, mixing in all kinds of everyday situations and elements.
A New Life
One of the Huddersfield winners was Alina Pankova (pictured), who is the President of the University's Ukranian Student Society and is in the second year of her BA (Hons) Photography degree.
"I didn't want to submit a family archive, like many of my friends were doing," said Alina. "This was mainly because my family photos were in Ukraine, so I decided to create a new archive of objects, places and living things that were valuable and memorable to me in everyday life."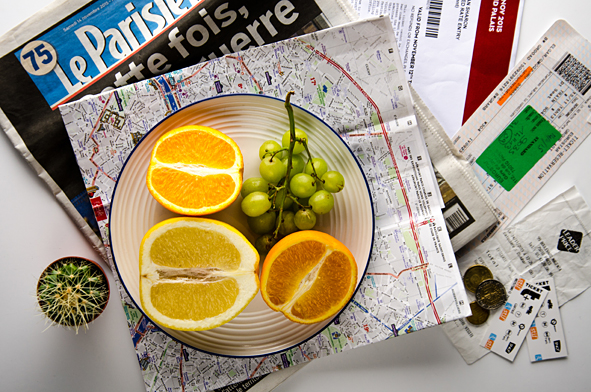 These objects varied from a cup of tea, to a cat, to flowers on a window ledge. One of the most poignant being an image of the metro tickets Alina had bought in Paris (photo pictured opposite) on the night of the November terrorist attacks when 130 people died, which has since shaped the 19-year-old's portfolio of work.
"I was about a five-minute walk away from the district which was attacked," she said. "Since that horrible day I've decided to show how cruel societies can be in the 21st Century. So much so, I've embarked upon a personal project called A New Life, where I'm portraying the political difficulties going on in my home country, in Ukraine," she added.
Also among the winning group was Alina's friend and fellow photographer Silvana Trevale from Venezuela. Both found the trip to be a really valuable experience for all involved. "We gained experience of working with a talented artist and were given the chance to contribute to and curate a photography exhibition," said Silvana. "All of that combined with gaining knowledge of a different culture made the study trip an absolutely incredible experience."