NTF/UTF Seminar Series 2016
Mon, 11 Apr 2016 02:20:00 BST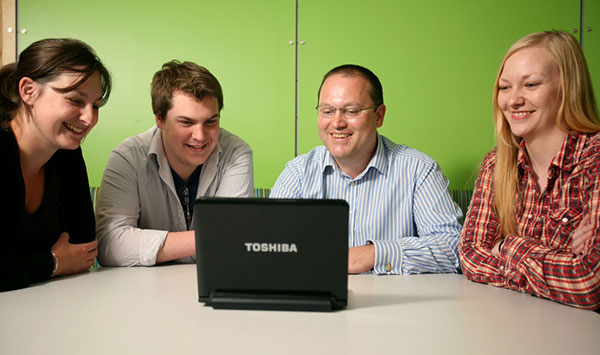 Colleagues are invited to attend short lunchtime seminars by National Teaching Fellows Andrew Walsh and Michael Clarke and University Teaching Fellow Carlo Fabricatore:
Playing at Uni: Play, games, and creative teaching to transform student learning
Monday 18 April 2016, 1.15pm-2.15pm with Andrew Walsh
This session will cover why play, games and related creative teaching activities are a valuable way of improving learning opportunities and transforming student understanding. We'll also discuss why games aren't just for children, aren't just about "fun", but are a way of developing enterprising students as researchersin a safe, secure and challenging environment. Come along, listen, discuss and maybe play a little in this lunchtime session.
Teaching and research beyond text
Wednesday 27 April 2016, 12.15pm-1.15pm with Professor Michael Clarke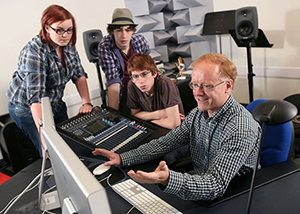 Being involved in Music Technology, Michael's work has always used technology as a means of producing sound. For many years he has also developed resources using interactive software to enhance teaching. In this session Michael will show some of the resources he has been involved in developing and lead a discussion on the wider use of interactive software in teaching.
Embedding sustainability meaningfully into the curriculum: a 'wicked' problem
Thursday 19 May 2016, 12.30pm-1.30pm with Dr Carlo Fabricatore
Carlo will share his current teaching-related research which investigates common ways of fostering student engagement with sustainability issues and embedding these into the curriculum. Based on the concept of wicked problems the approach focusses on contextualising selected assignments so that students learn through actively engaging in sustainability-relevant, meaningful scenarios, rather than passively learning about sustainability through taught sessions.
For further details and to book onto any of the sessions please visit Teaching and Learning Institute
or email: TALI@hud.ac.uk