Meet the Faith Centre team
Fri, 15 Apr 2016 02:00:00 BST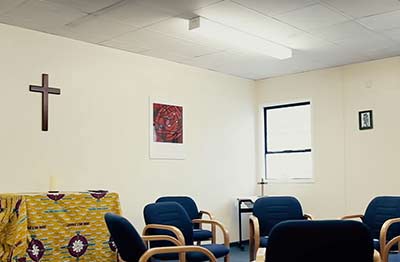 ‌Did you know that at the University there is a team of chaplains and faith advisers who are available to support staff and students and advise on faith matters?
Find out more about the team on the Faith Centre website or pick up one of their Chaplains and Faith advisers leaflets.
On Wednesdays they will be posting 'Did you know?' facts about faith, so why not follow them on Facebook or Twitter to learn more? They will also be sharing information about their services and events.
Watch this video to find out more about the Faith Centre