Heritage Quay
Tue, 03 May 2016 09:00:00 BST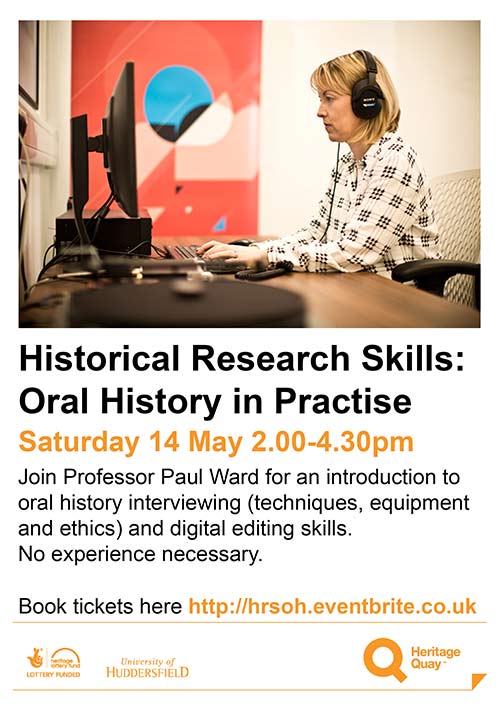 Following their extremely successful autumn/winter programme, the team at Heritage Quay have announced their new free events, workshops and activities taking place from now to August this year. With the summer holidays fast approaching, there's lots to do at Heritage Quay for students, staff, families and younger visitors. Free events in May include:
Historical Research Skills: Oral History in Practise
Saturday 14 May, 2.00pm to 4.30pm
Heritage Quay isn't neglecting local history either. Join Professor Paul Ward for an introduction to oral history interviewing (techniques, equipment and ethics) and digital manipulation skills. No experience necessary. Book your place on the website
Music in Motion
Wednesday 18 May, 6.00pm to 9.00pm
If using your hands is more appealing, then why not book on Music in Motion, a two-part animation workshop inspired by classical music works at Heritage Quay?
With the help of animator Dawn Feather come and create a claymation masterpiece inspired by the British Music Collection. You'll learn the basics of animation and work together to produce something magical. Book your place on the website
A print version of the programme is now available on campus so act now to book tickets and not miss out!
Find out more at the Heritage Quay website