Get a Taste of Huddersfood
Thu, 21 Apr 2016 02:20:00 BST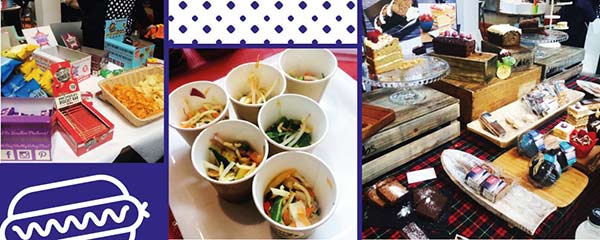 Huddersfood would like to thank everyone who attended their first ever food tasting event last week with 17 vendors showcasing their food. Over 1000 votes were collected during the two day event, receiving honest feedback for their favourite food vendors they want to see on campus in September.
There was a wide variety of food and drinks on show, all available to be tasted and rated, from fresh and tasty smoothies, cakes and crisps, food from around the world, burgers, hotdogs and more to suit all tastes.
What's next?
After scoring all the votes, Huddersfood have the final vendors that will be present on campus next year. The top vendors voted by staff and students are:
This selection shows off a variety of different tastes, from food suitable for those with gluten allergies and intolerances, foods to celebrate world cultures, quick and easy meals and more.
Visit the Huddersfood website or facebook to stay in the know!
Huddersfood would also like to take this opportunity to introduce the new Interim Catering Manager, Michaela Booth and welcome her to the team. If you have a suggestion about Huddersfood or a query please contact Michaela by email at m.booth@hud.ac.uk