Four represent Uni at major Hong Kong Electronic Arts conference
Fri, 29 Apr 2016 13:54:00 BST
Professor Monty Adkins and Anneké Pettican and PhD researchers Eva Sjuve and Jung In Jung will show their work at the ISEA International showcase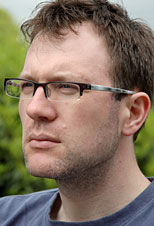 FOUR lecturers and researchers at the University of Huddersfield are to have work featured at a prestigious overseas conference that showcases world-class innovation in art, science and technology.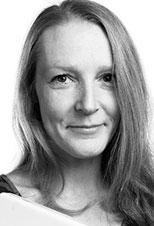 ISEA International was founded in 1990 as the Inter-Society for the Electronic Arts. Its 2016 symposium takes place in Hong Kong between May 16 and 22. Among the contributors will be University of Huddersfield Professor of Experimental Electronic Music Monty Adkins, who has contributed the soundtrack to an installation titled Freud's House: The Double Mirror, co-created by design lecturer and artist Anneké Pettican, as part of the trio of artists that form Brass Art. It consists of a filmed performance at the London house once occupied by Sigmund Freud.
Two PhD researchers at the University will also feature at ISEA International.
Korean-born Jung In Jung is an audiovisual artist who has developed the use of an electronic game control system as the basis for dance and audio pieces that are spontaneously shaped by the movement of the performers. She has a background in film sound, and lectures on the subject at the University of Huddersfield, where her PhD on music and new technology is supervised by Dr Julio d'Escriván and Professor Adkins.
Swedish researcher Eva Sjuve – who is completing a University of Huddersfield PhD, supervised by Professor Michael Clarke and again by Professor Adkins – is a media artist, composer and developer who has specialised in the development of artistic applications for mobile devices.
Professor Adkins is delighted by the ISEA International success. "It is quite something that Huddersfield is represented three times at such an important international event," he said.
Brass Art
Professor Adkins collaborated with the group named Brass Art, the collective co-directed by Anneké Pettican, alongside Chara Lewis and Kristin Mojsiewicz. Their current projects include a trilogy of pieces named Shadow Worlds/Writers' Rooms in which they use Microsoft's Kinect to record performances at locations associated with famous writers, including the Brontë Sisters and Sigmund Freud.
The Brass Art trio produced their Freud performance in the house that the Viennese psychoanalyst occupied after he fled the Nazis, until his death in 1939. Ambient sounds in the house were recorded and incorporated into the soundtrack created by Professor Adkins. The audio-visual work was premiered at the Freud Museum in London. It has been shown at the International 3 gallery in Salford and has now been accepted by the ISEA International jury. It will be installed at Hong Kong's Connecting Spaces hub, where two angled walls will be specially constructed for continuous projections of the four-minute work.
The jury that selected Freud's House: The Double Mirror commented that: "This project taps into the almost mystical reverence we have for the domestic and work spaces of famous people, and is very interesting especially in light of the subject matter, Freud, and the manner of execution".
Jung In Jung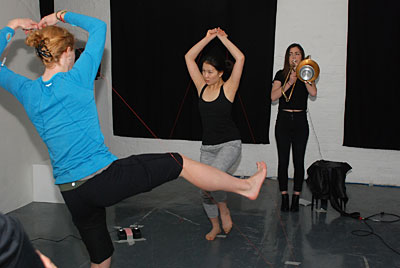 At ISEA International, Huddersfield PhD student Jung In Jung will show and discuss her 14-minute performance piece Locus, filmed in Athens with two dancers whose movements were tracked using the vintage control system named Gametrak. This is now obtained on the second-hand market, but Jung In is demonstrating that it has new creative potential. Performers are connected via wires and this means their movements can interact with Jung In's electronic soundtrack.
"I thought why not go back to older technology and use it more creatively? That fitted very well with the theme of the conference in Hong Kong, which is concerned not just with improvements in technology, but with how technology can be developed," said Jung, who presented Locus at the University of Huddersfield's Electric Spring Festival earlier in 2016.
Jung In's background in sound engineering and audio-visual art has led her to create several sound installations and she has worked with an architectural practice when it requires interactive sound for exhibitions. Her academic research led her to complete degrees in London and Edinburgh before coming to Huddersfield for doctoral study.
Eva Sjuve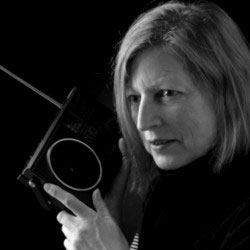 The title of ISEA International in Hong Kong is Cultural R>evolution and University of Huddersfield PhD researcher Eva Sjuva believes that the composition she will present is highly relevant to the theme.
She teaches interaction design at Royal Institute of Technology in Stockholm and her work has been featured at conferences and exhibitions around the world. Eva is also the founder of Moolab, a platform for creating artworks using new technology.
She contributed to the 2015 edition of ISEA International, in Vancouver, with a work named Metopia, also the title of her PhD dealing with music composition for a wireless sensor network. She chose the University of Huddersfield because of its reputation for both new music and music technology.
"Metopia is about how one can compose music in the age of Big Data," says Eva. "I have created a wireless sensor network that senses the state of the local environment, including toxic gases, and makes it into several music compositions with different kinds of coding techniques, including machine learning."