Emeritus Chancellor supports the Holmfirth Film Festival
Wed, 20 Apr 2016 23:59:00 BST
Sir Patrick Stewart hails the Festival which features honorary award recipient, actor Robert Powell
THE University's Emeritus Chancellor Sir Patrick Stewart has given his support to this year's seventh Holmfirth Film Festival.
The Festival, which runs from Saturday 21 to Friday 27 May, will feature over seventy films from around the world including award-winning highlights and the best of world and British cinema.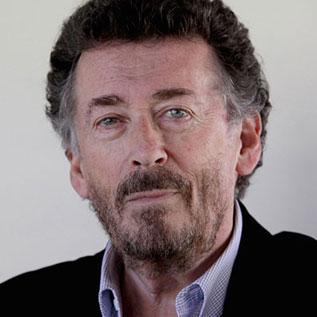 The Festival's patron, Sir Patrick, has said how important film was to his own career: "I recall as a young boy being entranced by films and could have stayed in the local cinema and watched films all day. Film changed my life and it can yours."
Leading British film, stage and television actor, Robert Powell, (pictured left) who received an honorary degree from the University in 2013, will talk about his long career, which has included such highlights as Jesus Christ in Jesus of Nazareth, Ken Russell's Mahler and, more recently, Holby City.
University lecturers Dr Richard McCulloch will be talking about Nordic Noir, Dr Todd Andrew Borlick celebrates Shakespeare's 400th Anniversary and Dr Stephen Dorril will ask, Whatever happened to the Future?.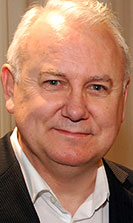 Journalism and Media lecturer and Festival Director Stephen Dorril (pictured right) said: "This has been an excellent year for film and the Festival provides opportunity to see those films that don't get proper distribution and don't make it into the big cinemas.
"With help from the British Film Institute, Kirklees, Holme Valley Parish Council and local businesses, we try and keep our tickets as low as possible so that children and families can experience seeing great films on the big screen."
Themes this year include John Cage and Film, War films, Sports, the classics of 1966 –including screening England's World Cup triumph – Children's films, and films about Sheep!
The full Festival brochure is available on the website.