Criminologists work to pre-empt terror attacks at transport hubs
Thu, 14 Apr 2016 11:38:00 BST
‌"…procedures for security at airports is fairly universal, but there isn't a consistent approach for land transport…"
FOLLOWING successful completion of an EU-funded research project, a team of criminologists at the University of Huddersfield has come up with proposals to make European transport hubs safer to terrorist attack.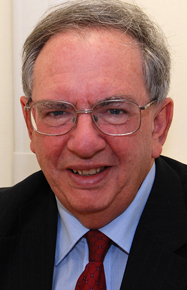 In addition to practical measures such as blastproof bins, shatterproof glass and improved sightlines for surveillance, members of the University's Applied Criminology Centre (ACC) – led by Professor Alex Hirschfield (pictured) – have also recommended procedural improvements, such as better communications, heightened standards of staff training and regular consultation between the different bodies in charge of these sites.
The research focussed on mixed-use interchanges that bring together different forms of transport such as surface rail, metro systems, bus stations and tram terminals, plus retail and leisure outlets. "There can be different bodies responsible for these different functions and they don't necessarily communicate with each other," said Professor Hirschfield, explaining the need for what he describes as "holistic governance" at these sites.
The 15-month project completed by the University of Huddersfield team is named Pre-EMPT – standing for Process Review and Evaluation of Multi-Modal Passenger Terminal Security.
After a highly-competitive tendering process, DG Move – the EU directorate responsible for transport security – selected Professor Hirschfield's Applied Criminology Centre to carry out the research. Now, it is hoped that further work will be done, leading to wider dissemination of the findings and the development of a "toolkit" that will enable transport hubs to pre-empt attacks and, if they do occur, to lessen their impact.
When the ACC team embarked on Pre-EMPT it analysed previous research, carried out fieldwork at multi-use transport hubs in a number of European countries and drew up a "conceptual attack framework" that combined both actual recorded incidents with "theoretically plausible attacks and responses".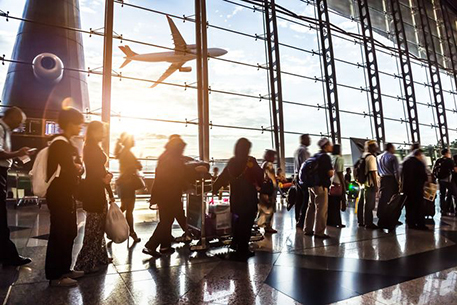 The goal of the research was to develop principles that could become uniform at complex transport hubs throughout the EU.
"Procedures for security at airports is fairly universal, but there isn't a consistent approach for land transport," said Professor Hirschfield.
Recommendations that have emerged from Pre-EMPT include common standards for vetting staff, to lessen the possibility of insider threats. It is also vital to ensure that staff are trained in how to identify and report suspicious behaviour.
"That is important because terrorists quite often carry out hostile reconnaissance. Before an attack takes place they go and visit the site to plan how they are going to perpetrate the attack," said Professor Hirschfield.
The ACC recommendations also include protection measures to make it more difficult to break into terminals and also mitigate injuries and damage if the worst happens.
Although the Pre-EMPT project focussed on the complexities of multi-use land transport hubs, Professor Hirschfield has also pondered the lessons of the recent Brussels airport attack.
"It has opened up a discussion about which parts of an airport should be protected. We focus a lot on the protection of the air side, in order to prevent the weapons and explosives being carried on to aircraft, but we have not always included the 'land side' area of airports before security where people queue up to check in."
"We found in our project that there is a balance to be struck between adequate security and allowing day-to-day activity to continue," said Professor Hirschfield, who added that if security was increased in all areas of the terminal then terrorists might switch their targets from check-in desks to concentrations of people at the airport perimeter.
"Anticipating how perpetrators might respond to security interventions is just one of many factors that need to be taken into account in the protection of people in crowded places."