Concert opens 175th anniversary – The Sounds of Time
Sat, 16 Apr 2016 11:25:00 BST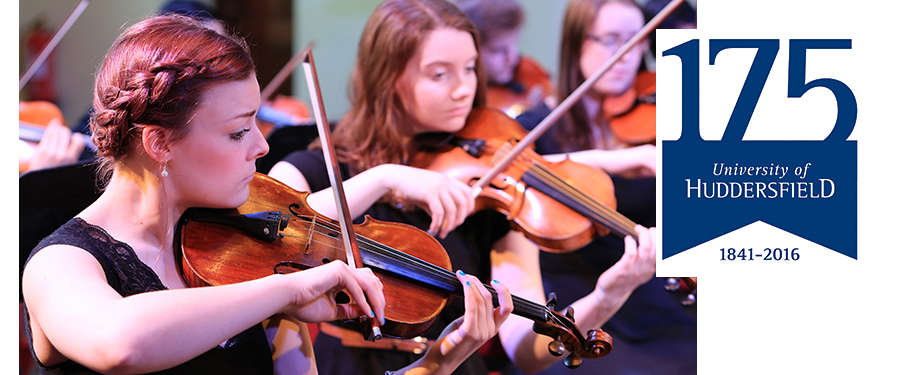 Music contrasting 'then and now' features at a FREE gala concert in the St Paul's Hall on Friday 15 April starting at 7.30pm
The University's Music Department is celebrating the University of Huddersfield's 175th birthday with a special anniversary concert.
Taking place in St Paul's Hall, the concert will include an array of music by ensembles, staff, current students and alumni that spans the 175 years since the creation of the Young Men's Mental Improvement Society in 1841, from which the University is directly descended.
Past local composers will be celebrated, such as Slaithwaite-born and respected violinist Haydn Wood as well as William Sterndale Bennett from Sheffield, and the Huddersfield-born organist and future Master of the Queen's Music to Queen Victoria, Sir Walter Parratt.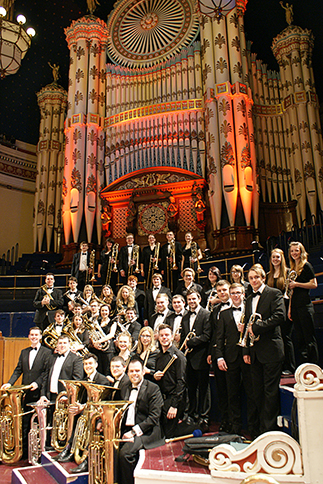 Composition students will be showcasing their own music, including cutting-edge electronic music and contemporary works for the saxophone.
Opening the concert will be the University's Brass Band, with conductor Phillip McCann and the University's Chamber Choir will also be performing, under the baton of Professor John Bryan. The concert will conclude with the University Orchestra and Choir combining for Hubert Parry's celebratory anthem, I Was Glad.
The concert will also see the performance of two newly-written songs from students, who were invited by their composition tutor Toby Martin to sit in Huddersfield's Market Square and write songs inspired by what they saw.
David Milsom, Director of Performance, has been helping to organise the concert, along with other faculty members. "The concert offers a musical mosaic based on the sounds succeeding generations of students might have heard since 1841," he said. "Bringing the past and present into dialogue, it also celebrates the diverse musical culture of the University today.
"There is also a selection of music from the British Music Collection, of which the University is now the permanent home. We are particularly proud of our association with the BMC and we are delighted to include some of these exciting works in the programme," he added.
You can register for tickets here: The Sounds of Time