Collaborative research on apoE levels shed light on Parkinson's
Fri, 15 Apr 2016 10:46:00 BST
Dr Patrick McHugh joins team working on the potential role that alpha-synuclein protein plays in Parkinson's disease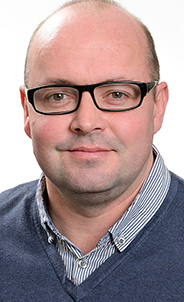 A TEAM of UK scientists, including the University of Huddersfield's Dr Patrick McHugh (pictured), have published research that elucidates a potential role the alpha-synuclein protein plays in Parkinson's disease.
People in their 50s and 60s whose bodies naturally have lower levels of apolipoprotein E (apoE) could be at greater risk of developing the neurodegeneration that leads to Parkinson's. By the same token, higher levels of apoE could confer protection against a build-up of the alpha-synuclein protein that has been implicated in the development of the disease.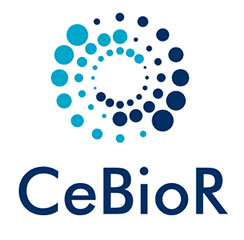 Dr McHugh, whose specialities include neurodegeneration, is director of the University of Huddersfield's Centre for Biomarker Research (CeBioR). He was called in to take part in the apoE project, headed by Professor David Allsop of the University of Lancaster.
Genetic differences can be found in people who develop early-onset Parkinson's, said Dr McHugh, and aggregations in the brain of alpha-synuclein had been implicated. "We still don't know if it a cause it or a consequence. But this biochemical study demonstrates a potential link."
A newly-published article in the journal Neuroscience Letters describes the research. The article concludes by raising the possibility that the development of higher levels of apoE is the body's natural defence to reduce aggregation of alpha-synuclein and hence help combat Parkinson's.
The research could hold out prospects for medical intervention, but that is still at a highly speculative stage, said Dr McHugh. The project was highly interesting, he added, and there are to be further collaborations with Professor Allsop, in the fields of dementia and neurodegeneration.