Are You Present?
Mon, 11 Apr 2016 02:00:00 BST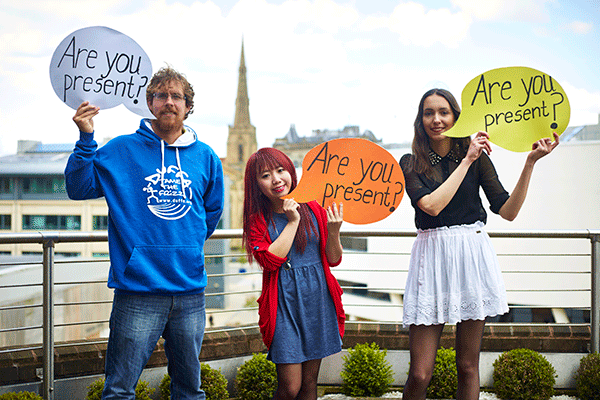 We want you to make the most of your time here at the University of Huddersfield. Regular attendance is so important to ensuring that you learn more, experience more and achieve more.
To make sure that you're aware of the importance of regular attendance we're campaigning in Student Central from Monday 11 April to Wednesday 13 April with our 'Are You Present?' campaign.
Everything you need to know is here http://www.areyoupresent.co.uk/
You will find our campaign video, case studies from other students and links to our Student Services and Students' Union Advice Centre.
We're here to help
The University and Students' Union are working together to support you. If you are struggling with any issues, personal or academic, that might be affecting your studies, our Back on Track team can help. Our advisors will explore underlying issues with you and help you to take steps to resolve them. They can put you in touch with other services within the University including Disability Services, Welfare Support, Counselling and Student Finance.
iPoint located in Student Central can help to direct you to the appropriate support and the Students' Union Advice Centre is here to support you.
We want you to succeed and enjoy your time with us. Attendance is important. Don't throw your degree away.
Join the conversation on social media with #areyoupresent