Innovative newborn baby surveillance monitor up for UNICEF award
Thu, 08 Oct 2015 10:06:00 BST
Academics' device will slash infant mortality rate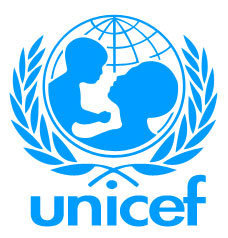 A GROUP of University of Huddersfield experts from vastly different academic backgrounds were formed into a team to take part in a highly-pressurised design challenge. Seven hours later they had developed a device that has the potential to slash infant mortality in Africa. Now, it has impressed a UNICEF judging panel and been selected for the shortlist of a global contest, alongside entries from the USA, Europe, Africa and Asia.
The device is named WAAA!, which stands for Wearable, Anytime, Anywhere, Apgar. It is a mobile phone, text-based surveillance service that transmits live data via wearable sensors located on a newborn baby. The data transmitted is based on the Apgar Scale, which evaluates a new-born baby according to five basic criteria.
If a problem is detected, health care workers – who could be based up to 40 miles away – are instantly alerted and can respond. Sub-Saharan Africa is a region that could most benefit, because there is little or no neo-natal care for women who give birth outside a hospital – and they are the majority.
Infant mortality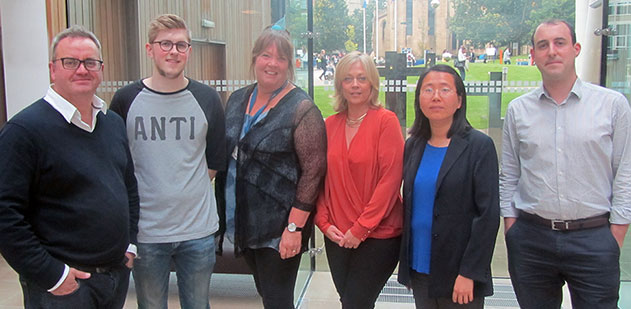 ► The Huddersfield WAAA! team (l-r) Dr David Swann, Student Digital Media Designer Tommy Britton, Dr Julia Meaton, Dr Serena McCluskey, Professor Minhua Ma and Dr Haydn Martin‌
The development of WAAA! began at the 2015 edition of the University's Honeypot design contest, which randomly assembles inter-disciplinary teams from across the campus. They are then given a challenge and required to devise a solution within seven hours. This year's brief was infant mortality, a major global issue because than one million babies die on the first day of life – mostly due to easily-preventable or treatable causes such as infections.
The team that designed WAAA! found that their diverse portfolio of skills and knowledge was a formula that enabled them to meet the punishing deadline and come up with a solution that earned them a prize of £10,000 so they could develop the concept.
It also proved to be an ideal candidate for a Wearables for Good design challenge launched in May 2015 by UNICEF and its partners. The aim was to encourage the development of new wearable and sensor-based devices capable of helping the world's most vulnerable people.
The WAAA! device was duly entered and now made it on to a final shortlist of ten. The Huddersfield team is up against inventions from around the world that include a bracelet that tracks medication treatment; a wrist-worn wearable water purification device; a wristband that helps protect children from abuse; and a necklace-type wearable to track child immunisation in the first two years of life.
Now the Wearables for Good finalists – including the WAAA! team – move into the next phase of the competition, attempting to turn their concepts into prototypes. They will work with industry mentors and must provide a portfolio of supporting material, including a video.
The completed projects will be submitted in October, and there will be two winners, announced in November. The winners will each receive a prize of $15,000 (approximately £10,000), along with incubation and mentoring from UNICEF, the digital design company ARM and frog, the global design and strategy firm.
One of the Huddersfield team behind WAAA! is Dr Serena McCluskey, a Principal Research Fellow in the Centre for Applied Psychological and Health Research. She believes that the wide range of disciplines represented in the team that was assembled for the Honeypot challenge helped lay the foundations for success.
"The fact that we are so different sparked different ideas and that helped, because we only had so many hours to complete the challenge before having to present our idea to a panel of judges. We were really up against the clock."
The other members of the team are: